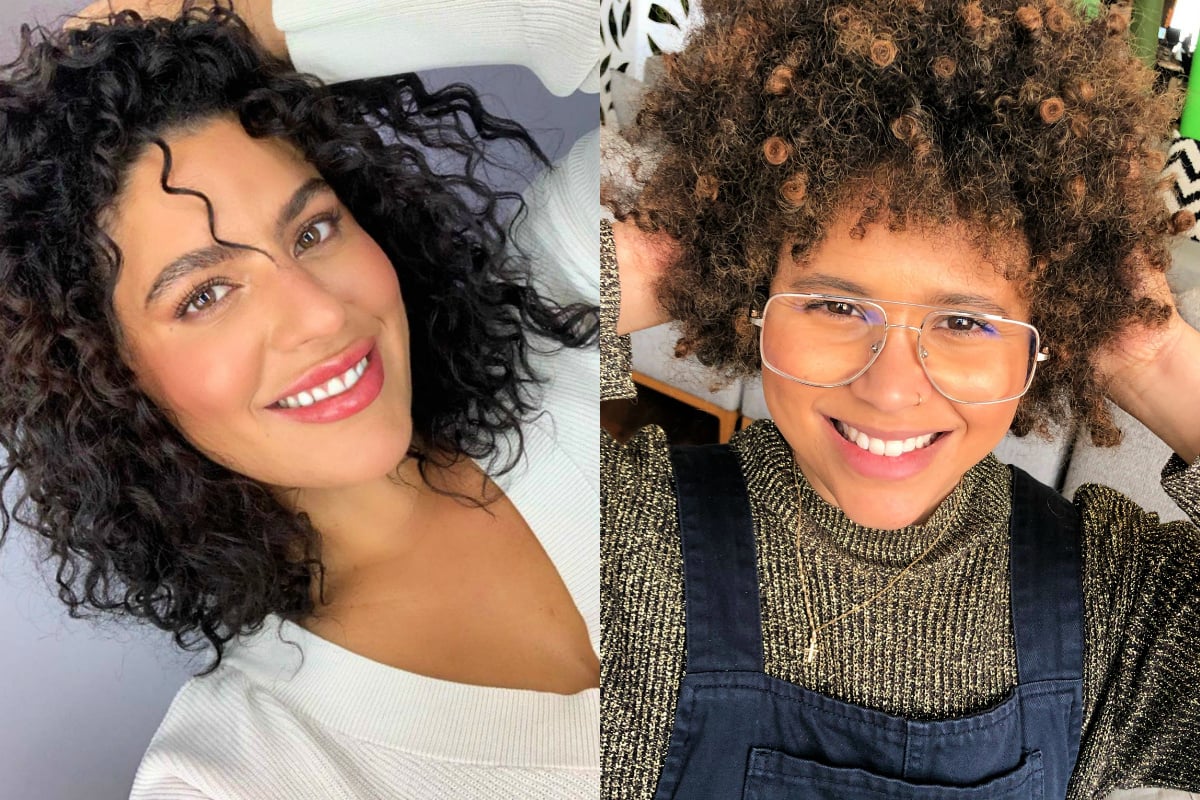 Ask anyone with naturally curly or textured hair and they'll tell you, no two hair days are ever the same.
Unlike those with straight or wavy hair, owners of curly manes and textured tresses deal with a unique set of styling struggles. Hint: It's got a lot to do with fun words like dry, tangled and frizzy.
According to Oribe's Director of Training and Content Coby Alcantar, curly and natural textured hair requires a lot more moisture to keep it looking healthy. It also tends to do whatever the heck it wants.
"There are no rules when it comes to curls and the patterns they create. The difficulties when styling textured hair can be different from day to day because what worked one day may not work the next," Alcantar told Mamamia.
Side note – hair is a part of us, but it doesn't define us. Here's a hilarious and poignant look at life with and without hair. Post continues after video.
In 2019, embracing our natural selves – hair included – has never been more on-trend. Alcantar reckons people have always embraced their natural hair, but it's only recently a new generation of strong role models like actresses Lupita Nyong'o and Zendaya, and singer Lizzo, are moving away from smoothing treatments. By wearing their hair natural, they're influencing the zeitgeist and helping other women see their hair in a different light.
Sure, wearing your hair natural sounds easy enough, but what if you've got no idea how to style yours? As curly-haired women told us, you'll never truly love your hair until you figure out how to manage it, because no two heads of hair are the same.
It's for this reason Mamamia asked five Aussie women with curly and textured hair to share exactly how they style it. From products and how often they wash it, to the things they avoid, this one's for all the curly girls out there.