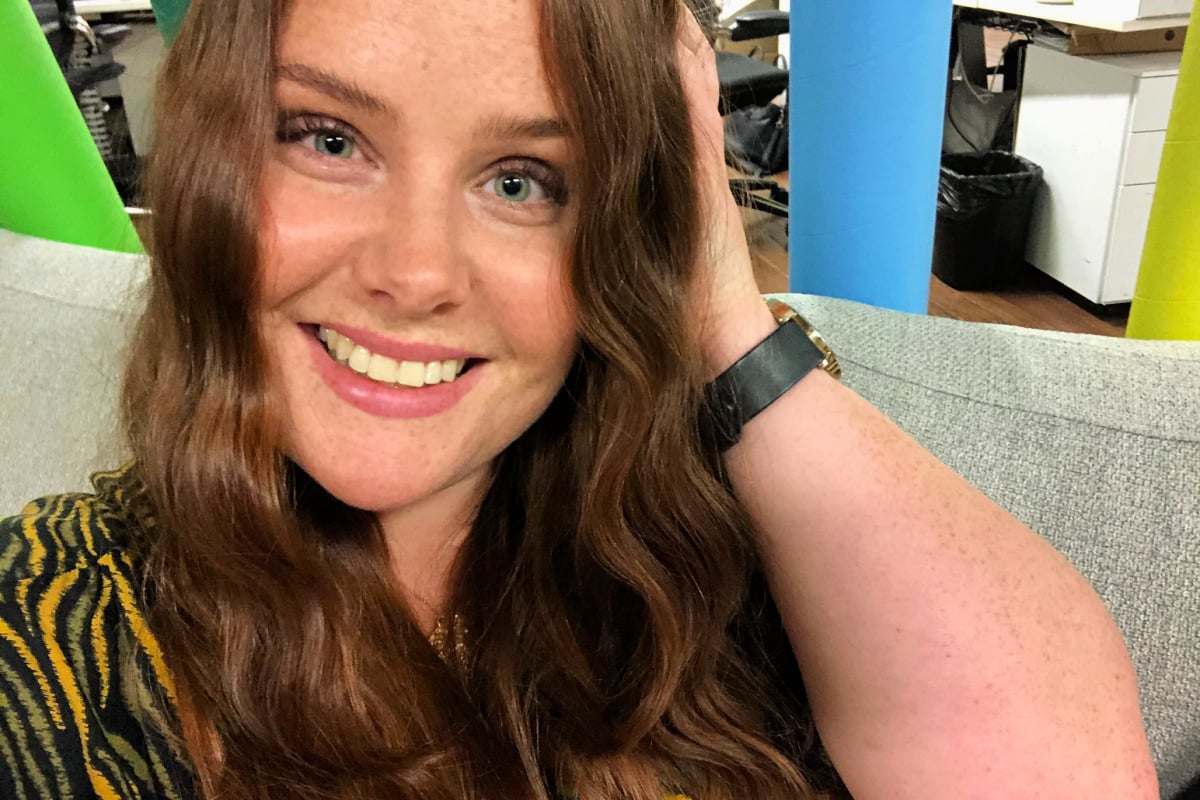 There's a new Instagram famous beauty gadget on your feed and it's called the Mermade Hair Waver.
It's a hot pink, slightly scary looking hair tool that reckons it can give you the 'mermaid hair' style made trendy by Kim Kardashian in minutes.
Oh, and this curling contraption only costs $89.
It's so easy, they say. Perfect waves with zero effort, they say.
But is it too good to be true? I put my safety on the line and road tested the Mermade Hair Waver to find out.
Here's a look at the Mermade Hair Waver in action. Post continues after video.
What is the Mermade Hair Waver?
The Mermade Hair Waver is an $89 hair styling tool launched by Aussie beauty entrepreneur Tara Simich in August.
The curling wand has three intimidating barrels to create half crimped, half sea salt-esque waves as if you've just emerged from the deep.
Marketed as the easiest way to achieve the wavy hair trend at home, the pink ceramic barrels are designed to distribute the heat evenly across the hair and reduce frizz and flyaways.