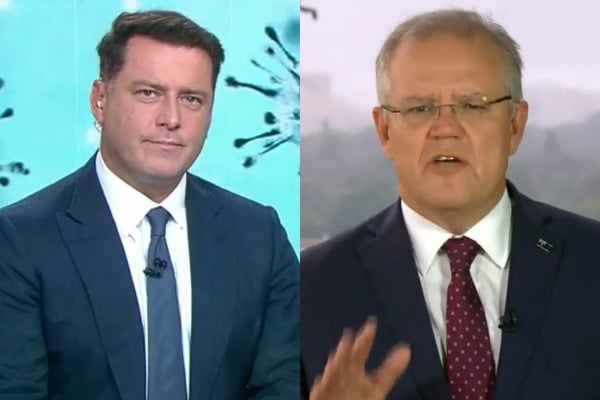 On Sunday afternoon, Prime Minister Scott Morrison announced the new ways the Australian Government is working to limit the spread of COVID-19.
Appearing in a press conference, Morrison announced the federal government has imposed a self-isolation requirement on all international arrivals to Australia, meaning all people coming to Australia from overseas will be required to self-isolate for 14 days.
Likewise, cruise ships will be banned from arriving at Australian ports for the next 30 days.
Watch: Mamamia's Claire Murphy breaks down your most asked questions about COVID-19. Post continues below. 
The federal government has also put a ban on non-essential public gatherings with over 500 people.
Despite the ban, however, the Prime Minister confirmed that schools and universities will remain open.
It was a decision that left many parents and teachers feeling confused.
As the Prime Minister appeared on the Today show on Monday morning, Karl Stefanovic asked the one question that thousands have been asking.
"On one hand you're saying don't come within one-and-a-half metres of each other socially, but our kids are a lot closer in the classroom. It's a mixed message, isn't it?" Stefanovic asked Morrison.

"These aren't absolute measures, Karl. What we're seeking to do is lower the risk of the spread," Morrison responded.
"Where practical, those social distancing arrangements should be put into place, such as the one-and-a-half metres, no more handshakes, coughing into a handkerchief or into your elbow, avoiding the elderly, etc. All of those things should be administered when practical," he continued.
"You can't manage every single risk in the community and any suggestion that all of these measures can achieve that to the end's degree would not be practical.
"It's about the sensible way of reducing the risk. The more we slow this virus down, the more we can support those that are most vulnerable."