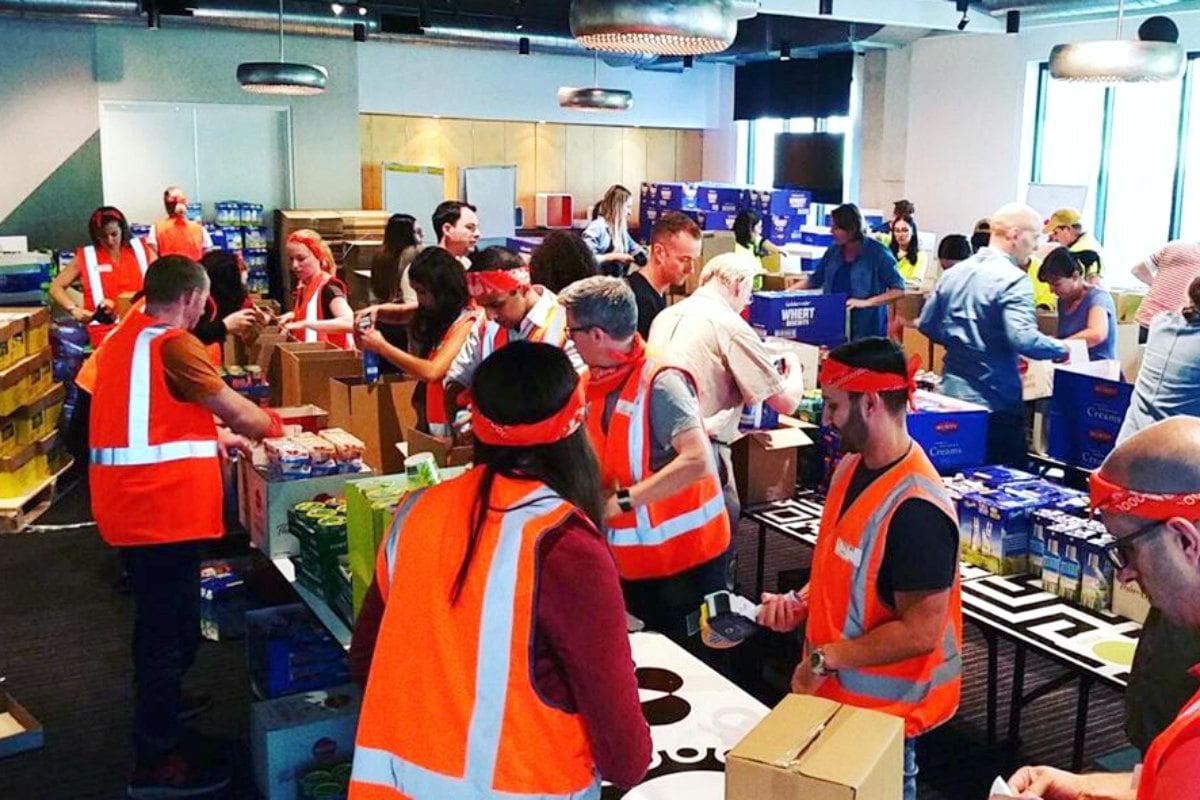 Remember January, Australia?
Remember those terrifying days of fires that wouldn't be extinguished, of misplaced people, of homes lost, lives lost, choking thick air lowered over everywhere and everyone?
Remember what happened? The mass emptying of wallets. The food drives. Volunteers working until they fell. Donation trucks on the highways. Kids knitting tiny gloves for koalas.
Remember that great exhale of "This is who we are"? We are kind. We are generous. We help a mate. This is us.
Well, we're scared again, now. Terrified of something just as rampant, just as deadly as a mega-fire, but insidious, invisible.
Yet those days of "us" not "me" feel far away.
Today, a supermarket employee is in hospital after being stabbed in a Mornington Peninsula Woolworths car park where they were collecting trolleys.
At another Woolworths, this time in Melbourne, a worker was assaulted by a man with a stick.
And our feeds are clogged with viral videos of brawls at the checkout, arguments in the toilet-paper aisles and the news that now we have to make special space for the elderly and vulnerable to shop, because supermarkets are apparently too crowded and dangerous any other time.
Is there anything less neighbourly than hoarding soap and disinfectant, so you have lots of it, but next-door have none?
Is there anything that says, "Screw you, I'm alright," more loudly than stealing hand-sanitiser from public stations at hospitals, offices and schools?
And is there anything more contagious than the panic that comes from seeing that kind of selfishness all around you? Because even if you weren't going to start grabbing all the Dettol wipes, if everyone else is doing it, resisting seems negligent.
Watch: Mamamia's Claire Murphy breaks down your most asked questions about COVID-19. Post continues below.