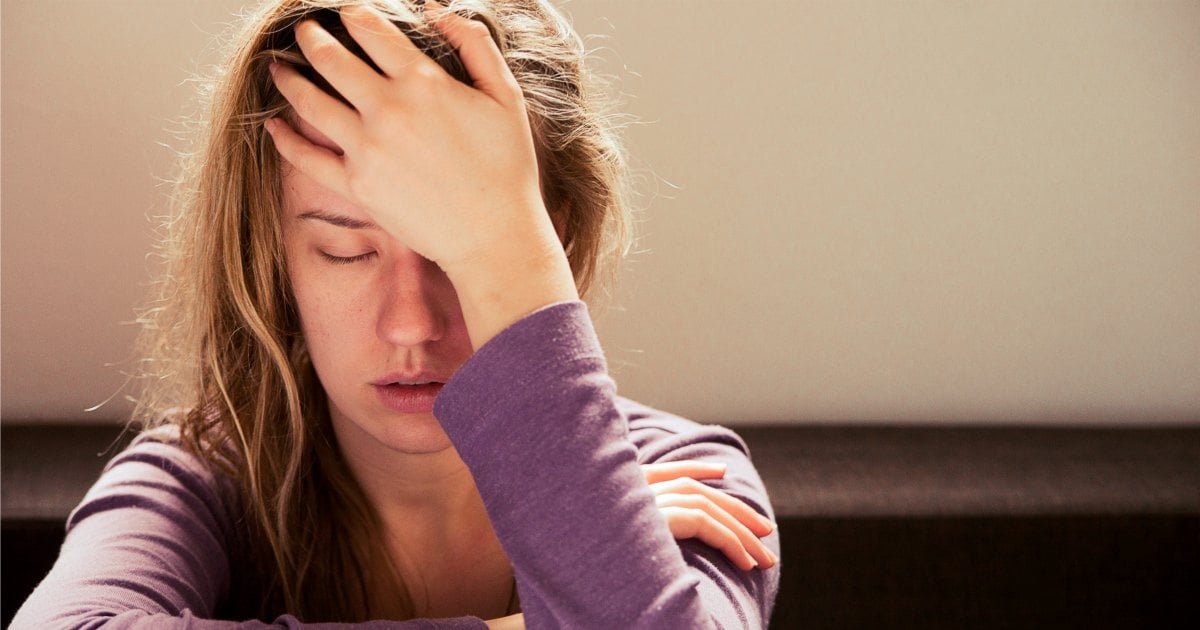 Growing up, I'd always struggled with acne (particularly in those areas commonly linked to hormones like my chin) and had never had the most regular of periods. I thought it was normal.
I tried everything to get rid of my acne – two rounds of Roaccutane, antibiotics, cutting dairy, prescription-only topical treatments and just about every product available over the counter. I was so content when I finally found a pill that worked for me and cleared my skin, and meant I could skip my period.
Life was good again. I could feel confident and beautiful without makeup, I could wear less makeup, skip my period, and could go a whole week before my hair started to get greasy. It was bliss.
Except for when it wasn't.
Watch: 5 things you should know about PCOS. Post continues. 
My moods were all over the place, I was an emotional wreck and I was growing increasingly uncomfortable with taking the pill knowing how it made me feel, and not knowing what it was really doing to me. The news was littered with countless stories of girls having strokes from the pill, blood clots… young women were dying.
So I stopped taking the pill.
My skin freaked out, my period didn't come back, I gained weight, I was getting a long, black hair on my chin and I had started to grow a moustache.
I'd read that it was normal for all of this to happen, so it didn't bother me. I just waited it out until my body would do its thing and get back to business. After a few months of not tracking my period (don't be like me, please do this!) I started noticing that I'd only gotten my period twice that year. Combined with my other symptoms, something just wasn't right.
So I did what any normal person would do and I went to my family GP, who'd I'd been seeing for years to ask him what the hell was going on – because I trusted him. At 23, he told me I was probably just going through puberty (yes, he really said this) and to go back on the pill, because "I really needed to do something about my skin". I left that appointment feeling totally ignored, invisible and like my symptoms meant nothing.
I turned to Dr Google. After a whopping five minutes spent researching my symptoms it was obvious to me that I had polycystic ovary syndrome (PCOS). Angry and I confused, I mentally cursed my doctor and spent my days consumed by building my speech for when I would go back, demanding to be taken seriously.