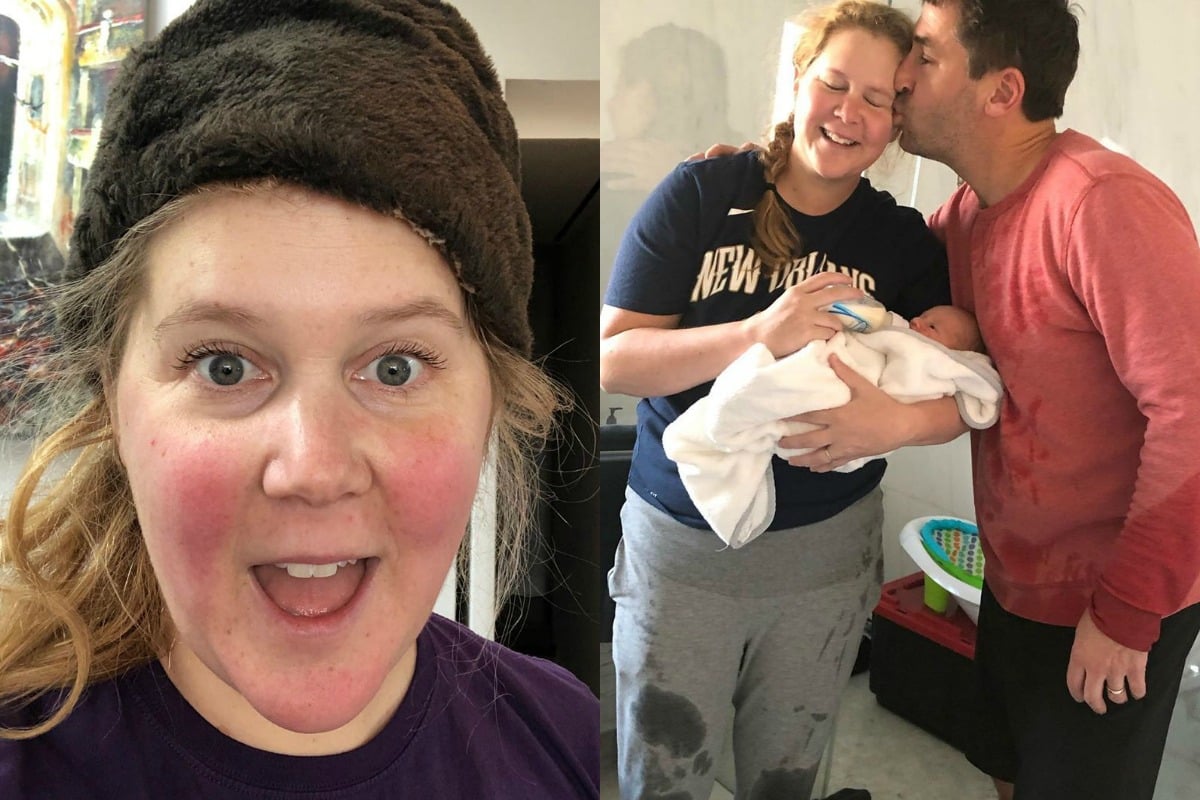 If you're currently going through the process of in vitro fertilisation (IVF) or considering it, Amy Schumer is still taking your calls.
Schumer revealed in January that she had begun IVF, sharing a candid photo of her stomach after her first round of treatment, and welcomed other women on their own IVF journeys to get in contact with her directly via the number listed in her bio.
Listen to our new podcast Get Me Pregant, where we cover everything you need to know about IVF. Post continues below.
Now six weeks in, Schumer has shared more details of her progress via an Instagram post.
"So IVF went like this for us. They retrieved 35 eggs from me. Not bad for the old gal right? Then 26 fertilized! Whoah right? For all of those we got 1 normal embryo from that and 2 low level mosaic (mosaic means there are some abnormal cells but can still lead to a healthy baby). So we feel lucky we got 1! But what a drop off right?"
Schumer says the many messages she's received so far from women who have been in her shoes have kept her feeling positive about the experience.
"I have so appreciated everyone sharing their IVF stories with me. They made me feel empowered and supported. So I wanted to tell you how mine went down," Schumer explains.
"So many women go through many rounds of IVF which is painful and mentally grueling. I heard from hundreds of women about my their miscarriages and struggles and also many hopeful stories about how after rounds and rounds of IVF it worked!!
"It has been really encouraging… I just wanted to share and send love and strength to all of the warrior women who go through this process."
In response, celebrities including Julianne Moore, Debra Messing, Chelsea Handler and Ilana Glazer shared their own messages of support in the comments.
Schumer's phone number is still listed in her bio, which reads: +1 (917) 970-9333.