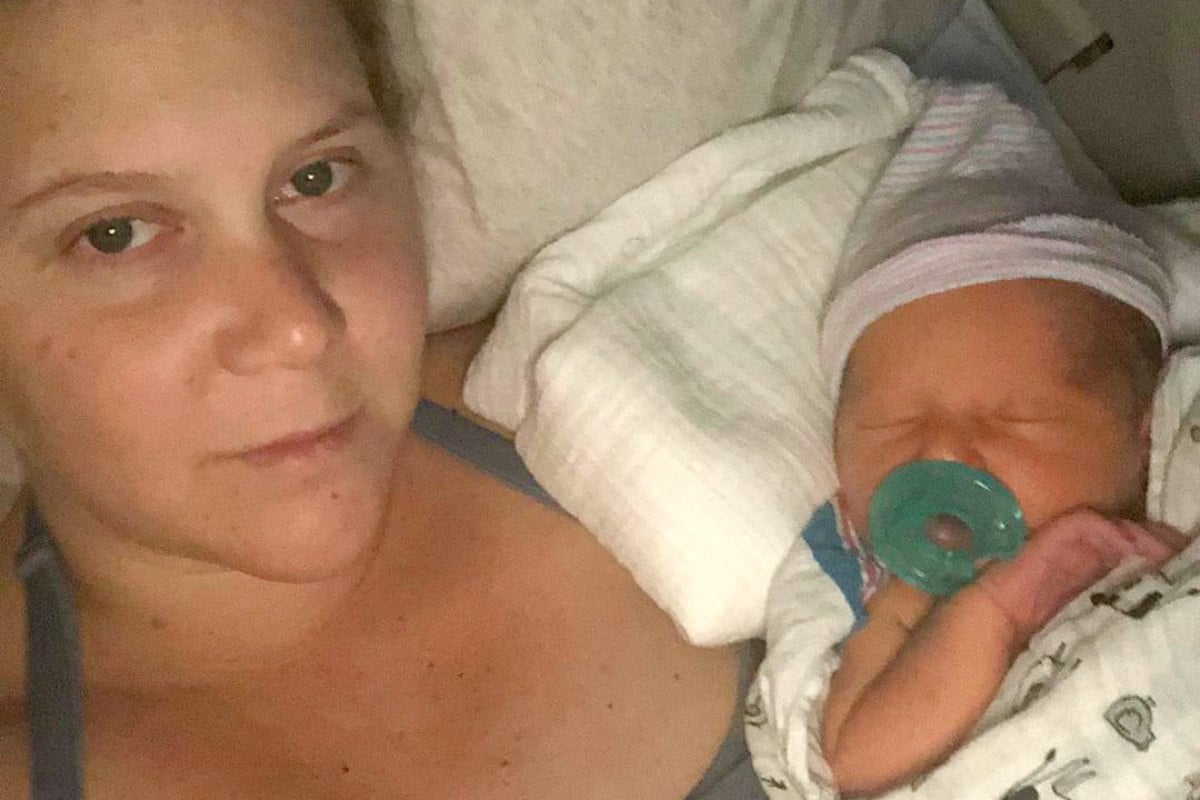 Currently a week into in vitro fertilisation (IVF), Amy Schumer is welcoming other women who've gone through the process to get in contact with her.
Sharing her request on Instagram, the I Feel Pretty actress posted a photo of her bare stomach marked with bruises from her fertility treatment shots.
"I'm a week into IVF and feeling really run down and emotional," she wrote in the caption. "If anyone went through it and if you have any advice or wouldn't mind sharing your experience with me please do. My number is in my bio.
"We are freezing my eggs and figuring out what to do to give Gene a sibling."
As promised, her phone number is listed in her bio which reads: +1 (917) 970-9333.
This isn't the first time Schumer, 38, has shared her phone number with fans. In November 2019 she shared her contact details, along with the caption: "Oh hi! It's me, Amy Schumer, with some exciting news. I now have a phone number where the people who follow me on social media can text me and I can write you back.
"I can also update you when I'm in your town. And uh, yeah, I'm really excited. I wanted to have a more personal experience with the people who like me.
"That sounds super creepy but I do mean it. And my number's below. I hope you'll text me."
 

View this post on Instagram