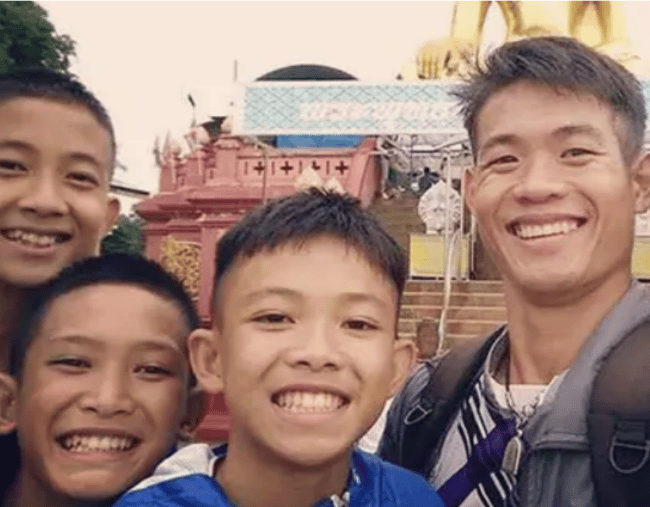 When 12 young boys and their assistant soccer coach entered Thailand's Tham Luang cave on June 23, they planned to stay in the cave for just one hour.
But once it began to rain, and the waters in the cave rose – they were trapped.
The boys had simply no choice but to climb further into the cave to find higher ground until the water settled.
"After an hour when they wanted to leave, the water level was rising. They ran further inside the cave to escape from the water. The water flow was strong," Banphot Konkum, a father of one of the boy's said.
"They, all 13 of them, saw a small passage or a crawl space, so they all dug the hole to get through to another spot, until they found Nen Nom Sao [a sandy slope]," he said.
Trapped on this small, sandy slope, the boys were stuck for 17 long days until they were rescued on Tuesday.
The team and their 25-year-old coach are believed to have ventured into the cave for an initiation ceremony, which involved writing their names on the cave walls.
Watch: The young boys are rescued from the Thailand cave.
According to the Sydney Morning Herald, as the rescue operation got underway, handprints were spotted on the walls of the cave, where the children had scanned the walls to search for a crawl space.