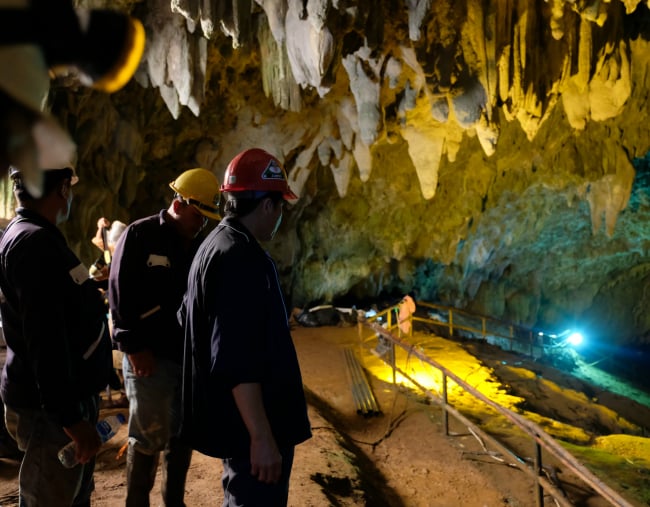 With AAP.
As of Tuesday, eight members of a Thai boys soccer team have been rescued from the depths of a cave in the country's north. Four remain trapped along with their 25-year-old assistant coach, Ekapol Chanthawong, who lead them into the labyrinth on June 23 before heavy rain flooded the passage behind them.
Since the group was discovered on July 2, a team of Thai Navy SEALs and experienced volunteer divers has been preparing the boys for the four kilometre journey back to the entrance. The first four were guided along the treacherous route over the course of eight hours on Sunday, while the second followed in six hours on Monday.
The most challenging section of this journey is known as the 'choke point' – a narrow crevice barely wide enough for a person to squeeze through.
According to News Corp, it consists of upward slope followed by a sharp bend downwards. The passage here is reportedly just 38cm at its narrowest point, meaning the boys would have pass through it alone, climbing out of the water and over the peak before descending back below the surface on other side.
"The hole is really small, I have to take off my air tank to crawl through it," a 25-year-old Thai Navy SEAL who declined to be named, told Reuters before the rescue attempt. "As I do, I feel the edges of the hole on both my back and chest."
This "choke point" seems very tough to traverse. 15 inches wide, in the dark, uphill, and wet. The boys will need a lot of strength, and a lot of luck. ????????#ThaiCaveRescue pic.twitter.com/yICxAANbTo

— Sheel Tyle (@sheeltyle) July 8, 2018