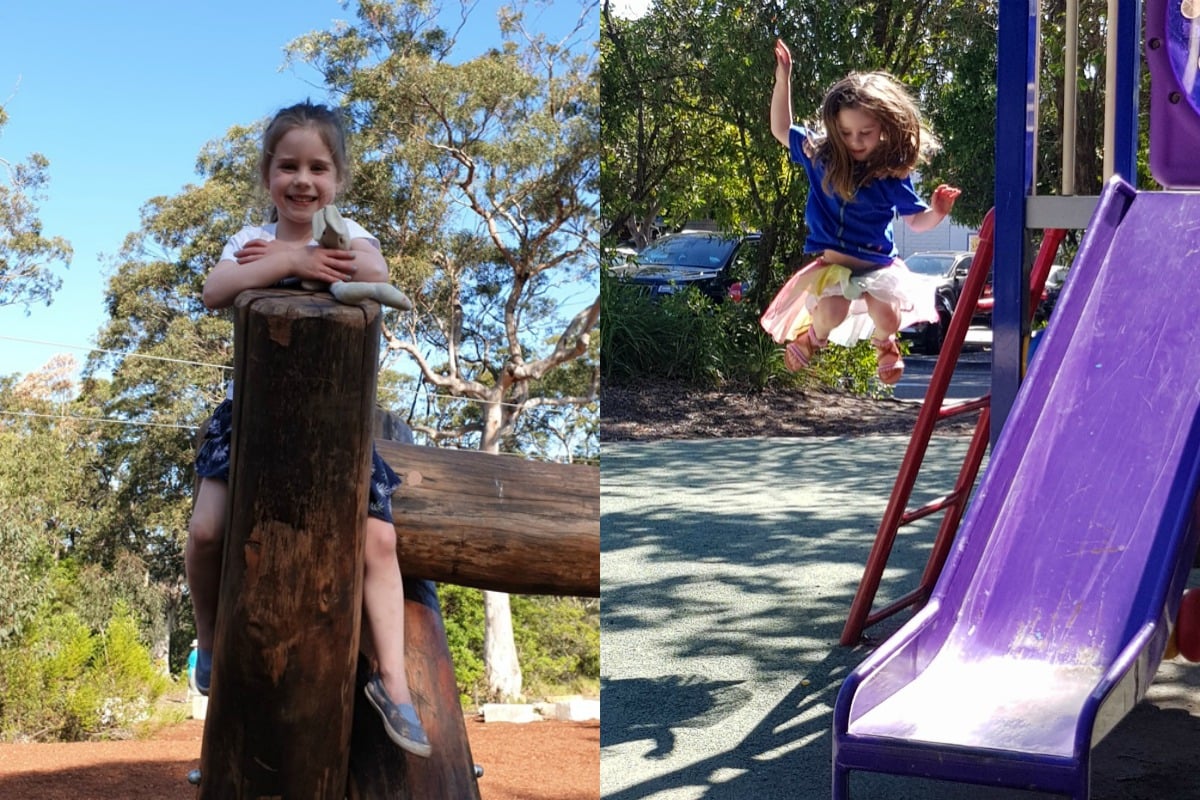 My kid is a climber. From the moment she could pull herself up on the furniture she was attempting to scale it.
Once when she was two, I raced to the toilet hoping she would stay on the ground for the minute it would take me to pee and return, only to find her on the top level of our cat's scratching pole (about my chest height) standing up and reaching out for the switched on ceiling fan.
I realised in the moment (Lord knows how I kept a lid on it) that if I let the panic set in and I screamed at her, it would probably make her fall so I calmly asked her to stop and get down.
She said, "Okay, mummy," and then proceeded to jump from the top of the pole to our lounge. She has given me a near heart attack almost daily since.
Classic phrases all mums say. Post continues after video. 
For this reason, we spend a lot of time at playgrounds. On the weekends, we set out from our house in search of a new place to play and to allow the climber to channel her need to be higher than everyone else at a place that is relatively safe for her to do so.
We have a favourite spot, one that has one of those spider web-looking climbing rope frames with little mat landings at intervals. It has a rope bridge that requires the climber to manoeuvre herself across to reach the slide. While she does this, she likes to pause at one spot and just free swing, you know, just drop the legs and swing back and forth.
Sometimes she'll end up hooking a leg over to the next rope or if she can't she'll drop down into the soft sand below. Either way, swinging is one of the climber's favourite things to do, so when I saw another mum reach up and pluck my 4-year-old off the rope and deposit her safely on the ground, I saw red.
I am firmly in the 'work it out yourself' camp when it comes to the playground. Unless she specifically asks for help (and even then I sometimes talk her through it so she can work it out herself), I leave her to run, jump, climb and slide on her own. I sit off to the side and watch, ready to help should she need it.
At the time this mum intervened in my child's welfare, she was completely fine. She was hanging from a rope and swinging her legs back and forth. She was in easy dropping distance to the sand and wasn't asking for help, yet this well-meaning mum took it upon herself to help her down.