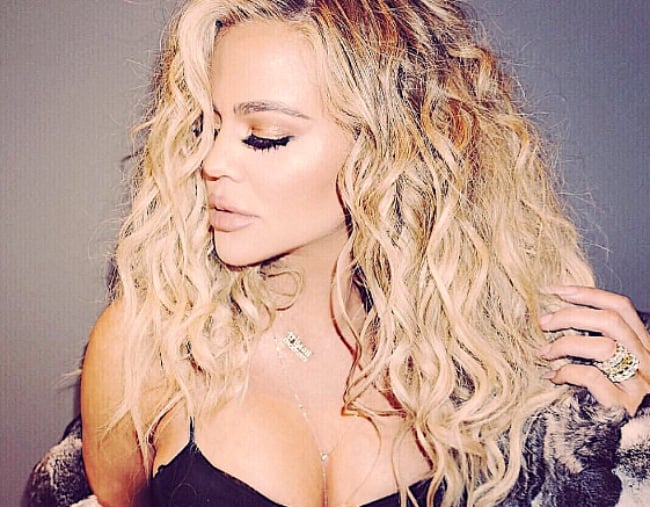 1. Khloe Kardashian has reportedly kicked Tristan Thompson out of their mansion.
So…. apparently Khloe Kardashian has kicked Tristan Thompson out of the mansion they share, well, shared together.
Initially, some people thought the 33-year-old new mum would stick by Thompson, 27, despite him being a total douchelord involved with multiple women just days before the birth of their daughter, True Thompson.
But now it seems she's rethinking that decision, with  a 'source' who spoke with People claiming she's kicked Thompson out of their Ohio mansion and is living there alone with her new daughter.
Can you really blame her? HECK NO.
Khloe Kardashian keeps choosing basketballers, but Holly Wainwright has a theory for her. Post continues after audio.
2. The… impressive… lengths Charlize Theron took to gain 23 kilograms.

For some of us, eating mac and cheese at 11pm is just what we do on a Thursday night, but not Charlize Theron.
Speaking to ET Online, the 42-year-old said she was forced to gain almost 23 kilos for her role in the upcoming movie, Tully – and she hated every second of it.
"I got hit in the face pretty hard with depression. Yeah, for the first time in my life I was eating so much processed foods and I drank way too much sugar. I was not that fun to be around on this film," she admitted.