Jake is broken and honestly we don't blame him.
He cannot understand why Osher would steal his girlfriend and force her to go on a date with a man who had already been eliminated.
It seems random but also… petty. Osher's pissed about something and no one knows why and now he's making up new rules for no reason.
Megan feels bad because Osher forced her to kiss Tom in the ocean surrounded by sharks, and now she has to tell Jake about it.
She's decided that even though Jake lacks depth, she prefers him to Tom, who isn't… funny… and omg so true.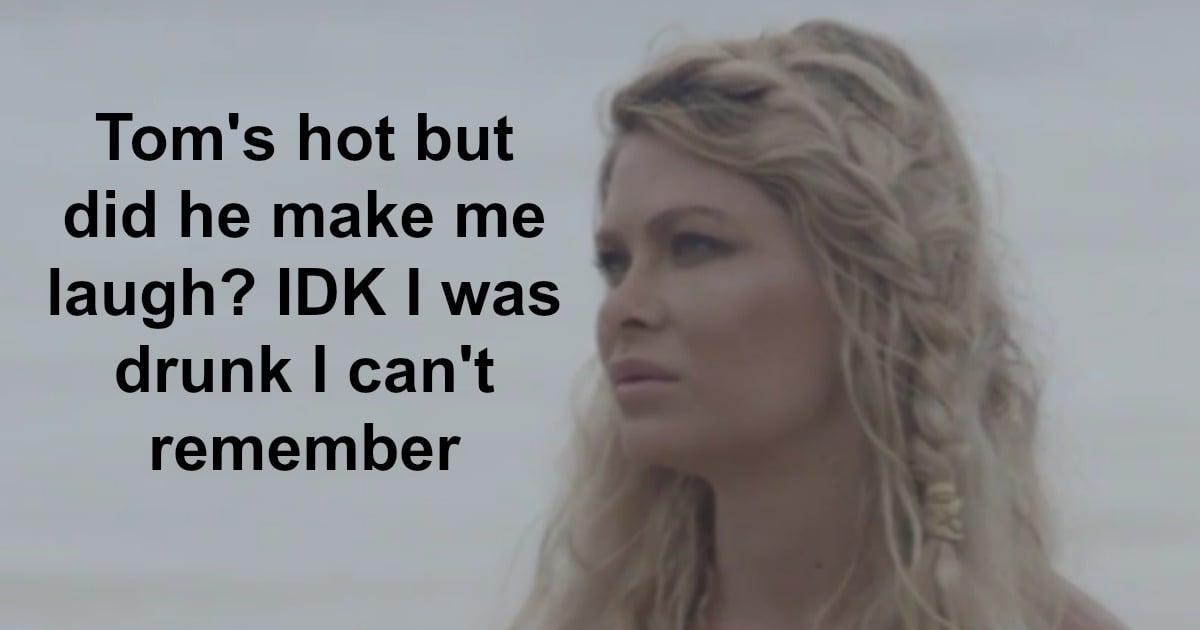 She takes Jake aside to tell him that despite Osher intentionally trying to derail their relationship, she's still keen, and soz about doin' a cheat didn't mean it etc.
Then, she has to speak to Tom about the fact that while, yes, they did mutually hump less than 12 hours ago, and yes, he's not allowed to return to Canada until he successfully ruins someone's relationship, he's kinda boring and she doesn't like it.
PAUSE.
Leah's threatening to leave paradise because American Jared won't let her ruin his relationship/happiness and she thinks it's bullsh*t.