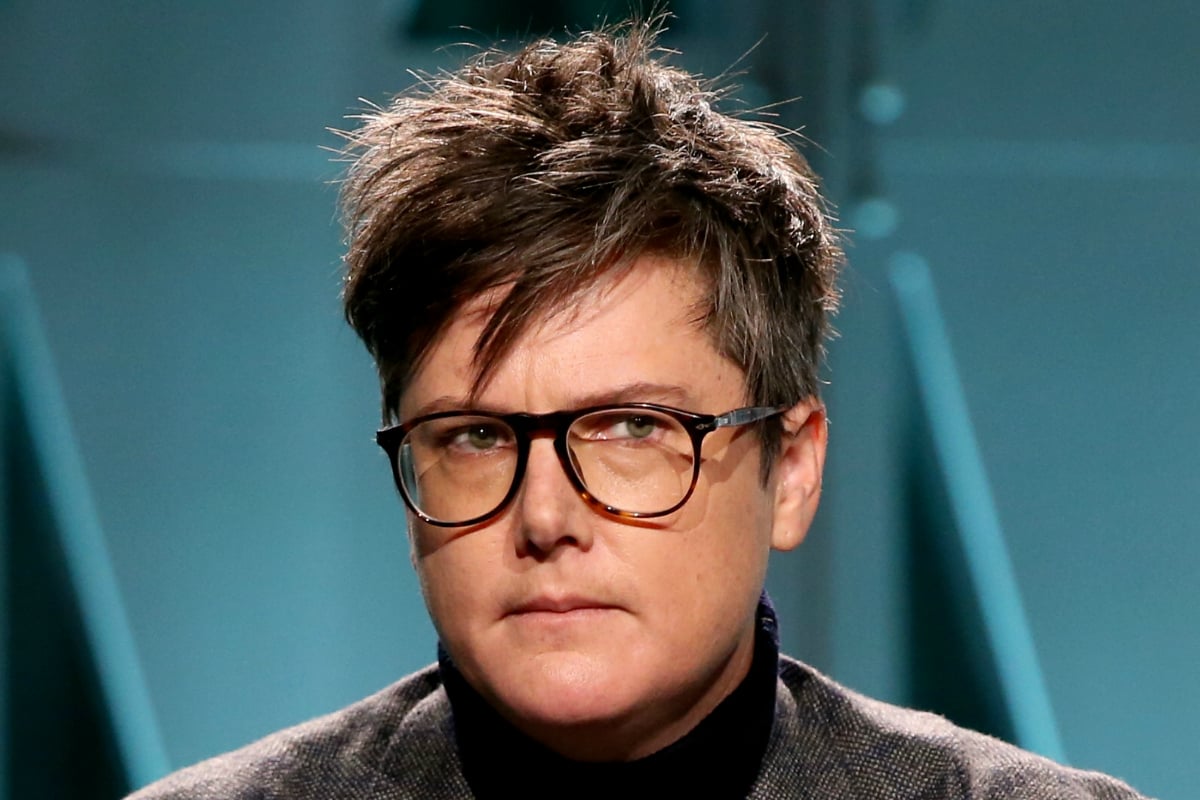 In 2018, Hannah Gadsby became a household name.
The 40-year-old Tasmanian has been celebrated for her Netflix special Nanette around the world, and on Wednesday night she received best performance in a television comedy at the AACTA's.
When Hannah Gadsby speaks, you listen.
And on Wednesday night at The Hollywood Reporter's 2018 Women in Entertainment gala, she gave a deeply powerful speech.
The subject? The "Good Men" of Hollywood.
She shared that she finds "good men" preaching about "bad men" in Hollywood problematic.
"I find good men talking about bad men incredibly irritating… This is something the good men are doing a lot of at the moment … Don't get me wrong. There's nothing wrong with the Jimmys and the Davids and the other Jimmys," she said in the speech.
"But the last thing I need right now in this moment in history is to have to listen to men monologue about misogyny and how other men should stop being 'creepy', as if that's the problem," she added.
The Nanette star explained that rejecting the humanity of women "is not creepiness" but that it is misogyny, adding that these men rarely discuss the line in the sand.
"My issue is that when good men talk about bad men, they always ignore the line in the sand… We need to talk about how men will draw a different line for every different occasion," she said.
"They have a line for the locker room. A line for when their wives, mothers, daughters and sisters are watching. Another line for when they're drunk… a line for friends and a line for foes. You know why we need to talk about this line between good men and bad men? Because it's only good men who get to draw that line. And guess what? All men believe they are good," she added.
It's not the first time Gadsby has left an impression at an awards evening.
The Australian comedian presented the Outstanding Director for a Drama Series award at the Emmys earlier this year. And she made a very hilarious exit.
"Here's a surprise," she began as she stepped on stage.
"A nobody from nowhere getting this sweet gig. This is not normal. The world's gone a bit crazy. I got a new suit, new boots, just because I don't like men. Not all men. Just a lot of them."
Stephen Daldry ended up winning the award for The Crown.  However, he wasn't there to accept his award.
"Probably because of me. So I'll just leave now," Hannah said before awkwardly backing off the stage.
 All. Hail. Hannah. Gadsby.