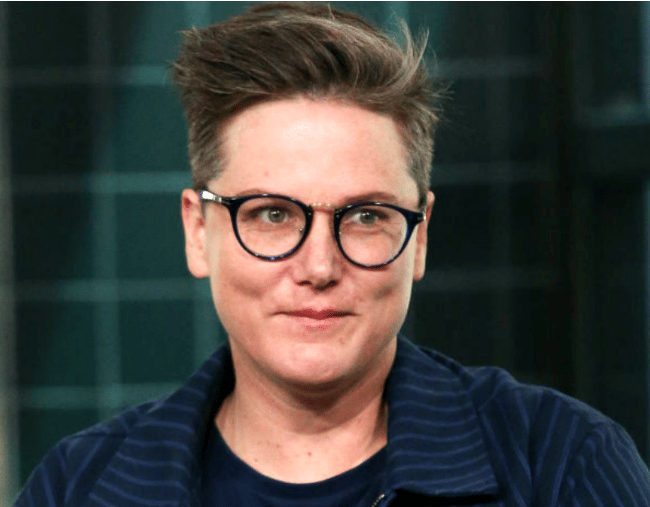 Hannah Gadsby's Netflix special Nanette has become somewhat of a cultural phenomenon ever since it was released last month.
Moving people to laughter, tears and sheer awe, the 40-year-old Tasmanian comedian has single-handedly redefined the meaning of stand-up. Before your very eyes, the show transforms from a punchline-filled comedy to a scorching critique of her own medium. By the end of the hour, your understanding of not just comedy, but also art history, sexuality, misogyny and power, is profoundly shifted.
But one question you may have had after watching, is why 'Nanette'? Gadsby explained the story behind the name of her stand-up show in an interview with Variety this month.
The real Nanette was a barista Gadsby encountered at a cafe who made her feel uncomfortable. The two never spoke, but their interaction was enough to leave its mark on Gadsby.
"I've never seen her since, I assume she's still kicking about somewhere. She was just an older lady who I would normally love to talk to, but because of what I represented, we didn't," Gadsby said.
"You know when someone looks at you like you're scum of the earth."