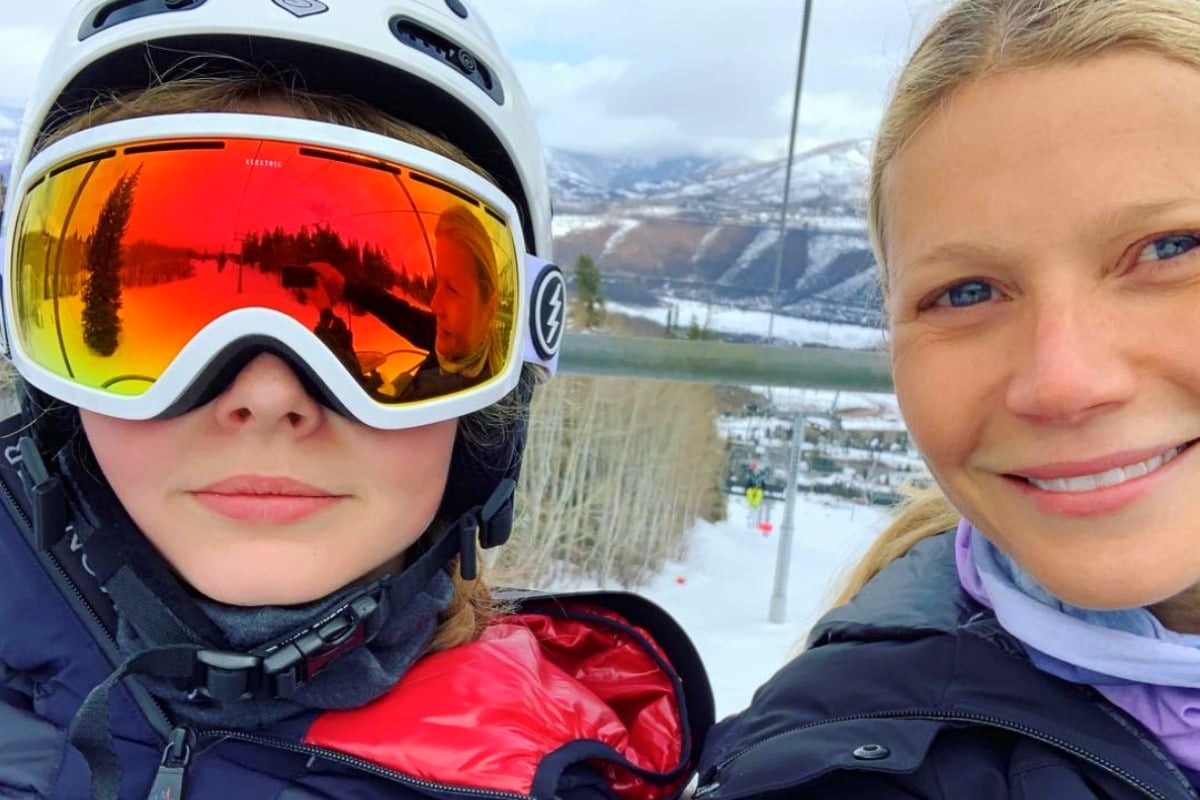 It seems that Oscar-winning actor and Goop founder Gwyneth Paltrow can have normal parent-on-social-media experiences like every other person posting snaps of their beloved offspring online.
This week, the 46-year-old proud mum of 14-year-old Apple and 12-year-old Moses posted a photo of herself with her daughter at the snow. It was a simple picture of the pair together on an (albeit glamorous) holiday, but in somewhat typical teen fashion – and even though she was almost unrecognisable in her ski gear – Apple wanted no part of it.
Paltrow captioned the photo with an emoji apple, skier, and heart – but that didn't get quite the reaction that Paltrow was perhaps hoping from her daughter, because the teen responded in the comments, "Mum we have discussed this. You may not post anything without my consent."
 

View this post on Instagram

 
Defending herself, Paltrow wrote back, "You can't even see your face!"
The exchange was a sweet and genuine glimpse into the pair's relationship.
Gwyneth Paltrow, who shares her children with former husband, Coldplay frontman Chris Martin, typically doesn't share photos of her children on her social media feeds, making this post, and previous below ones, rare.