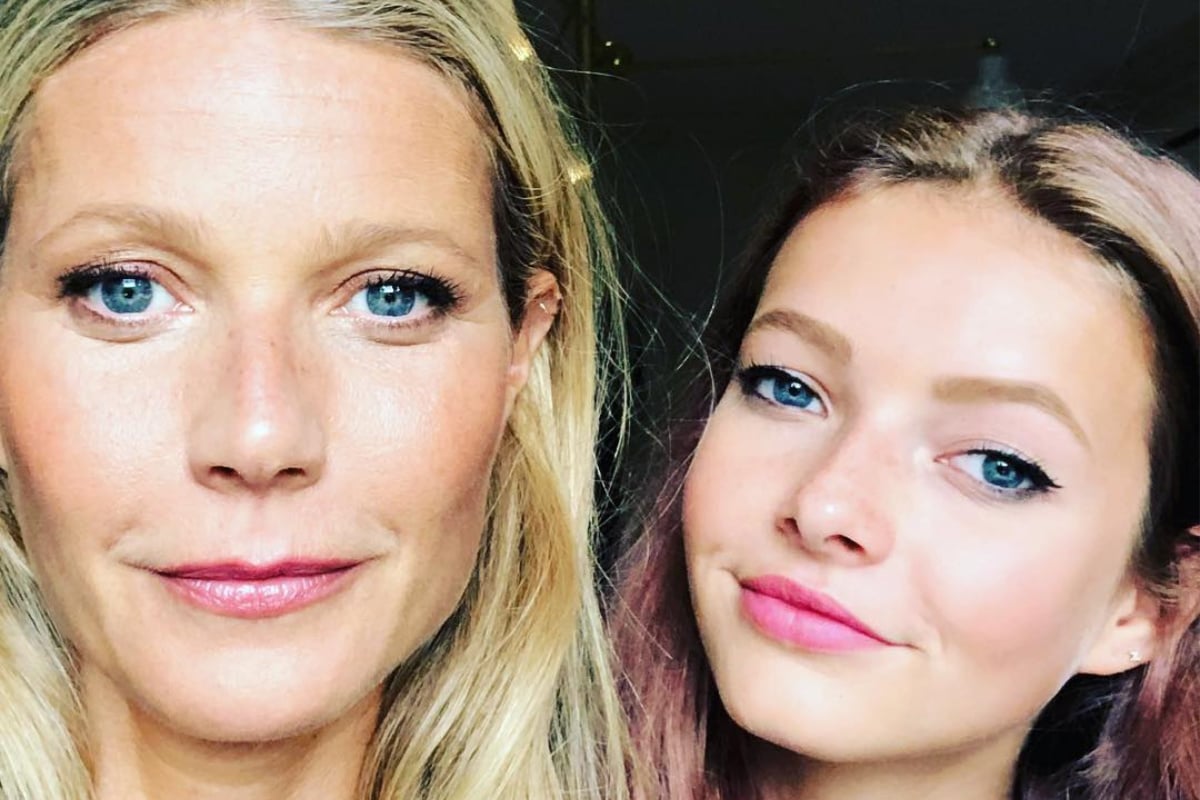 1. Gwyneth Paltrow on the moment that left her daughter Apple 'mortified.'
No matter who you are, you'll always embarrass your teenage child.
And this is something that Gwyneth Paltrow is quickly learning from her daughter Apple Martin, 14, who Gwyneth shares with her ex-husband Chris Martin.
"I am the most embarrassing person all of a sudden — no, it's been a couple good years that I've been the most embarrassing person," she said on the The Rachael Ray Show.
"If I do anything silly at all in public, the color drains from [Apple's] face," she continued. "Any silly jokes, or if I dance, like in a store, God forbid. She's like, 'Mom.' I'm like, 'Okay, sorry, got it.'"
And yes, well, having your mum solo dance in a supermarket would be a bit mortifying.
The actress further explained her embarrassing-antics on Jimmy Fallon's talk show, saying: "I mortify her [Apple]. Totally."
"We walked into a store the other day and there was some really great song playing … and she just looked at me and she was like, 'Don't even think about it.'"
"I was like, 'Oooh, Apple,' " Paltrow recalled of their conversation, miming the beginnings of a dance move, "and she was like, 'Do not, Mom!'"
The 46-year-old actress married 47-year-old television writer Brad Falchuck in September last year.
2. Kim Kardashian has shared the sentimental story behind a very retro throwback photo.

Who doesn't want some good ol' mind-numbing Kardashian news on a Friday afternoon?