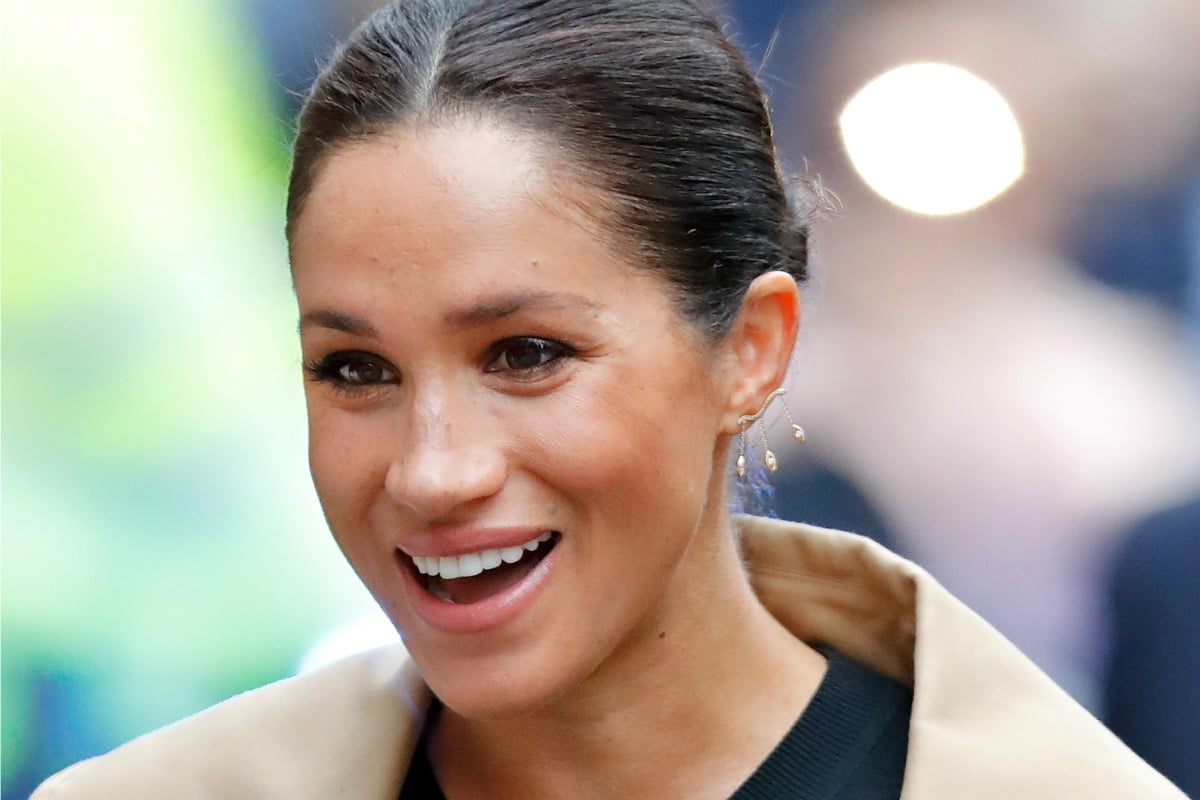 I know plenty of women would do questionable things to get their hands on the contents of Meghan, Duchess of Sussex's wardrobe. The Royal has become somewhat of a style icon since she found herself on the world stage, and it's now not unusual for her choices to sell out within hours of her leaving the house palace.
But, naturally, not everyone shares her taste.
The former Suits actor encountered one such person at British charity, SmartWorks, one of the four organisations for which she is now patron. The not-for-profit helps vulnerable women seeking employment in a variety of ways, including outfitting them with clothes to wear to job interviews.
During a recent visit to the SmartWorks HQ at St. Charles Hospital in London, the Duchess joked co-founder Lady Juliet Hughes-Hallett (a former editor of Vogue UK) about a woman who rejected one of her donations.
"The last time I was here I suggested a purse, and it was one that I had donated. And she didn't like it! … I was like, 'Oh, OK,'" she laughed.
"I thought it was great."
(Sounds like a woman who knows what she wants.)
Her Royal Highness The Duchess of Sussex has visited Smart Works, one of the four organisations she will become Patron of. @SmartWorksHQ is a charity that helps unemployed and vulnerable women get back into work and prepares them for interview. pic.twitter.com/rNRzLTuEJt

— The Royal Family Channel (@RoyalFamilyITNP) January 10, 2019