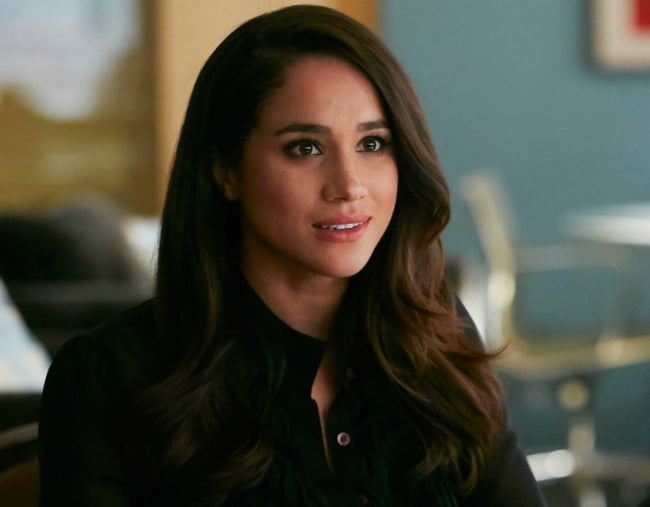 We still have to wait six weeks (yes, we're counting down) for the royal wedding, but we're getting an early fix of Meghan Markle in a bridal gown.
Photos of the actress as her Suits character Rachel Zane on her wedding day have been released by the company behind the show, USA Network.
VIDEO: All the celebrities who have been invited to the royal wedding.
We see Rachel, dressed in a white lace gown, walking down the aisle with her father, exchanging vows with her new-husband Mike Ross and dancing with him at the reception.
USA Network has been smart about it though – there aren't any shots of Meghan's face, which is presumedly a measure to make sure we all still watch the episode.
Click through the gallery to see Meghan as Rachel, dressed in a white gown with dead straight hair. (Post continues after gallery.)