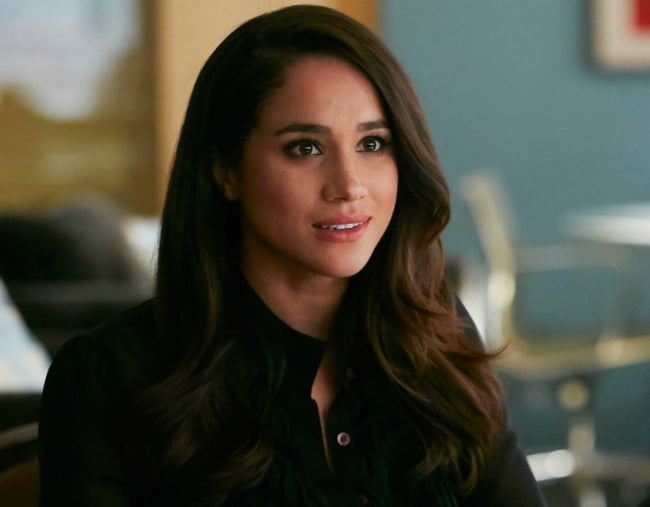 We still have to wait six weeks (yes, we're counting down) for the royal wedding, but we're getting an early fix of Meghan Markle in a bridal gown.
Photos of the actress as her Suits character Rachel Zane on her wedding day have been released by the company behind the show, USA Network.
VIDEO: All the celebrities who have been invited to the royal wedding.
We see Rachel, dressed in a white lace gown, walking down the aisle with her father, exchanging vows with her new-husband Mike Ross and dancing with him at the reception.
USA Network has been smart about it though – there aren't any shots of Meghan's face, which is presumedly a measure to make sure we all still watch the episode.
Click through the gallery to see Meghan as Rachel, dressed in a white gown with dead straight hair. (Post continues after gallery.)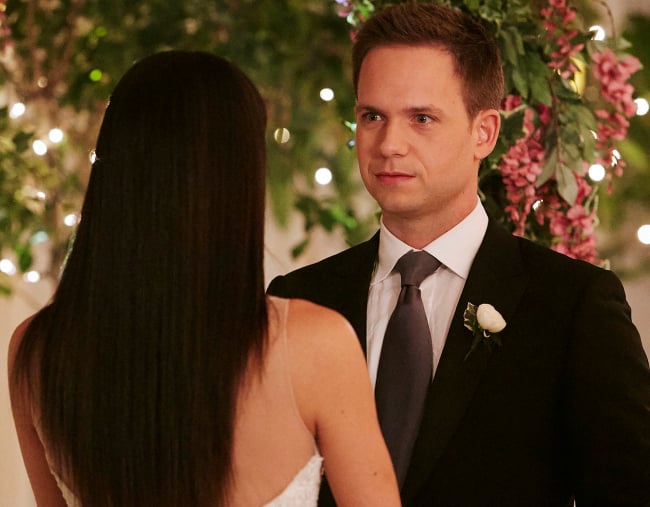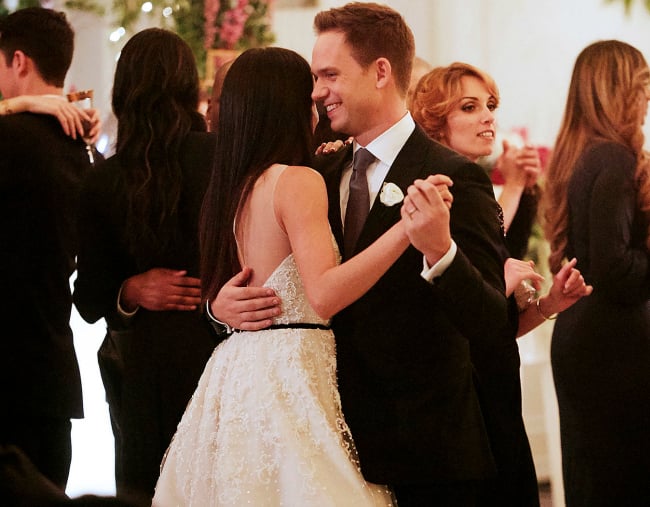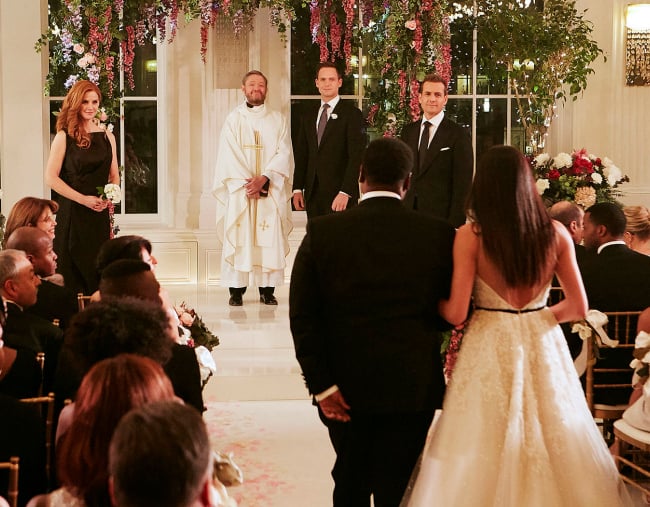 They've also conveniently timed the wedding to air as part of Suits' two-part season finale beginning on 25 April – just three weeks before the 36-year-old's wedding to Prince Harry on May 19.
Meghan has been written out of the show, and the season finale will be her final appearance.
Meghan Markle had to go to 'kidnapping training' and we need to talk about it. 
For everything Prince Harry, Meghan Markle and the Royal Wedding, visit our Royal Wedding hub.