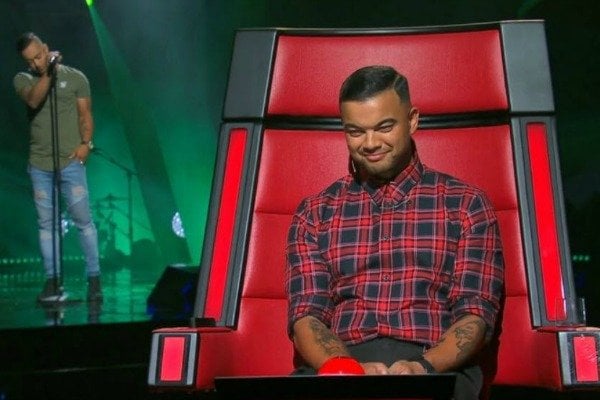 On Monday night's episode of The Voice, coach Guy Sebastian heard a very familiar voice.
It belonged to his younger brother Chris, who hoped to turn the chairs of his brother, as well as the other coaches Delta Goodrem, Boy George and Kelly Rowland during his blind audition.
"My name is Chris Sebastian and I'm an all-star," he said. "Having my brother on the panel… I've had some sleepless nights."
Awkward lift with Guy Sebastian. Post continues below video.
Chris sang Jealous by Labyrinth, and had all four chairs turned before he even hit the chorus.
Look at Guy's face after he hears his brother sing the very first line: