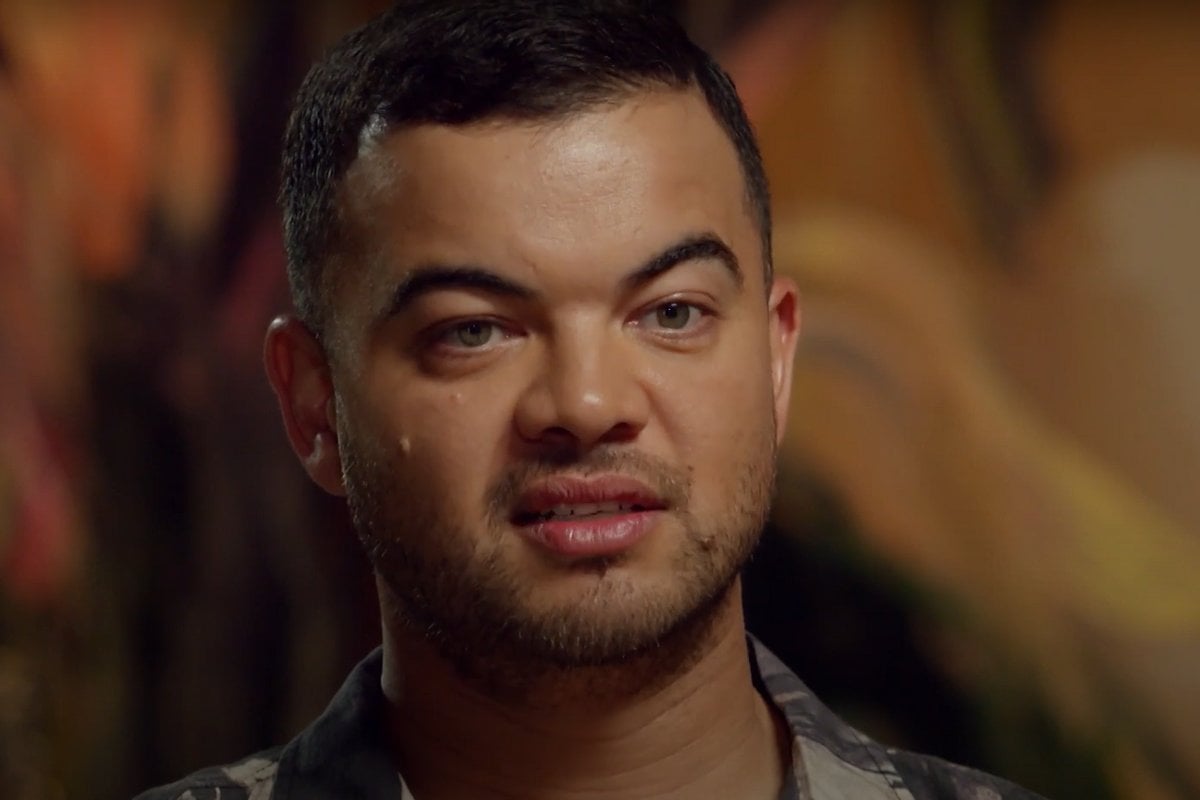 Close your eyes and picture Guy Sebastian.
If you've got 2021 suave short-haired Guy Sebastian in your head, shave off two decades.
We're talking the 21-year-old Adelaidean with a great big mop of hair – or fro as you might remember it being called.
It was a chilly morning in 2003 when a young Guy Sebastian found himself in a line of 2,000 people at 7am, nervously preparing to audition for season one of Australian Idol.
You watch a snippet from Guy Sebastian's Australian Idol audition below. Post continues after video.
Wearing a sheepskin jacket and flared jeans, he walked onto the little makeshift stage in front of Marcia Hines, Mark Holden and Ian 'Dicko' Dickson and belted out a Stevie Wonder classic.
"What a beautiful gift you have... thank you," Hines said after the performance.
Dicko, on other hand, was a little more critical in his assessment of Guy's performance.
"It's the best voice we've heard today," he said. "However you look crap, so we're going to have to work on that."
Reflecting on the moment on Anh's Brush With Fame, Guy recalled how the comment affected his self-confidence.
"I thought, 'Maybe I do look like crap, I'm not cut out for this,'" he shared.
"I thought, 'As if I'm going to win a TV show, let alone get a record deal.' I'm going to go on TV with all these beautiful pop star-looking people? I'll never win."