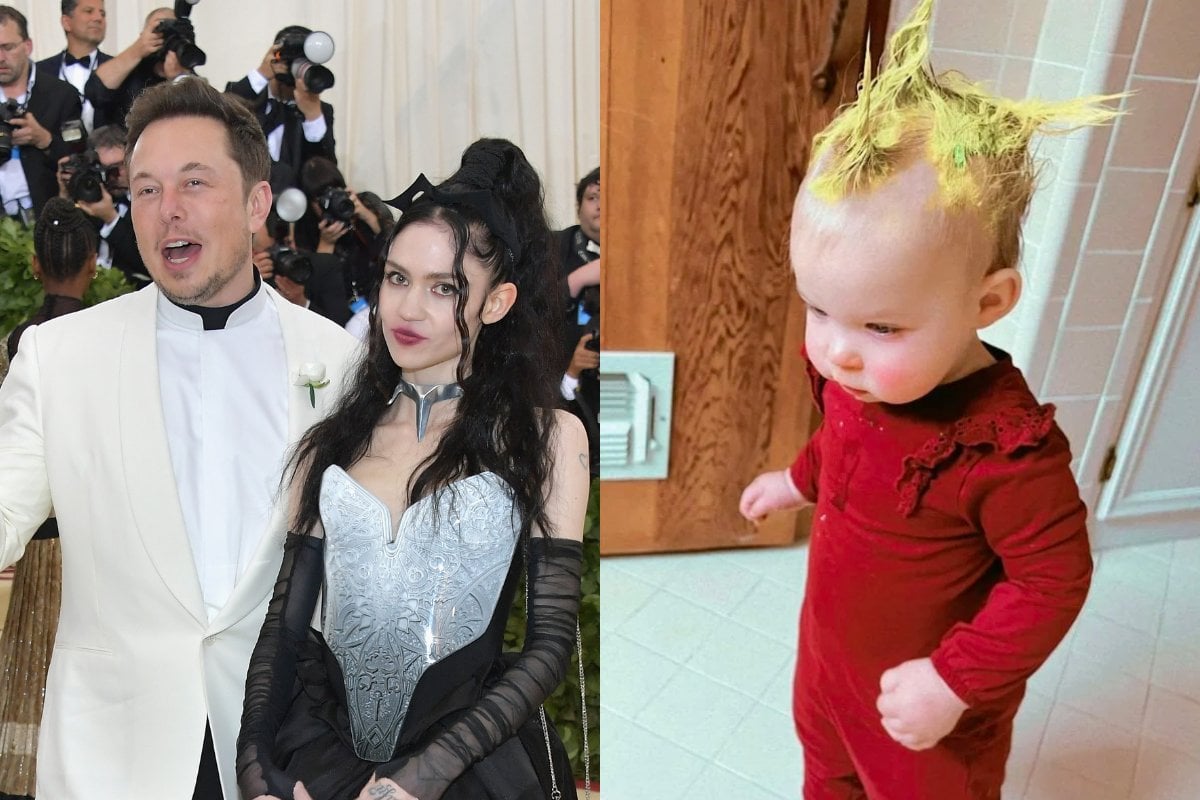 It's not all too often we get a glimpse into the world of billionaires, but this week we learnt a surprising little tidbit about Tesla founder Elon Musk – and it's that he doesn't just have two children with singer Grimes... but three.
In a new biography documenting Musk's life, the author cheekily let drop that the pair welcomed a third baby in secret and, wow.
According to The New York Times, the couple has a son named Techno Mechanicus (which tracks given their other kids' names – we'll get to that). Little Techno also goes by "Tau".
Journalist Walter Isaacson wrote the book, which is set for release on September 12, and for now, the details about Musk's 11th child are scarce (though we're hoping that changes once the new tome hits bookshelves).
The couple, who Grimes confirmed had split (not for the first time) in March 2022, welcomed son X Æ A-12 – whose name was later changed to X Æ A-Xii and is nicknamed "X" – on May 4, 2020. And no, we have no idea how you're meant to pronounce that either.
They then welcomed a daughter born via surrogate in December 2021, named Exa Dark Sideræl and nicknamed "Y." Aww! Love the classics.
Aside from their difficult-to-say names, there's actually not all that much information around about Musk's three children with singer Grimes, except for the ever-so-rarely shared morsels Grimes occasionally likes to drop.
In a post to Twitter last year, Grimes showed a rare photo of baby Y wearing a black onesie and a pink headband, touching a copy of the Nietzsche book The Birth of Tragedy. Grimes accompanied the photo with the caption, "My daughter is dancing to techno over this copy of the birth of tragedy by nietzsche – what a queen."