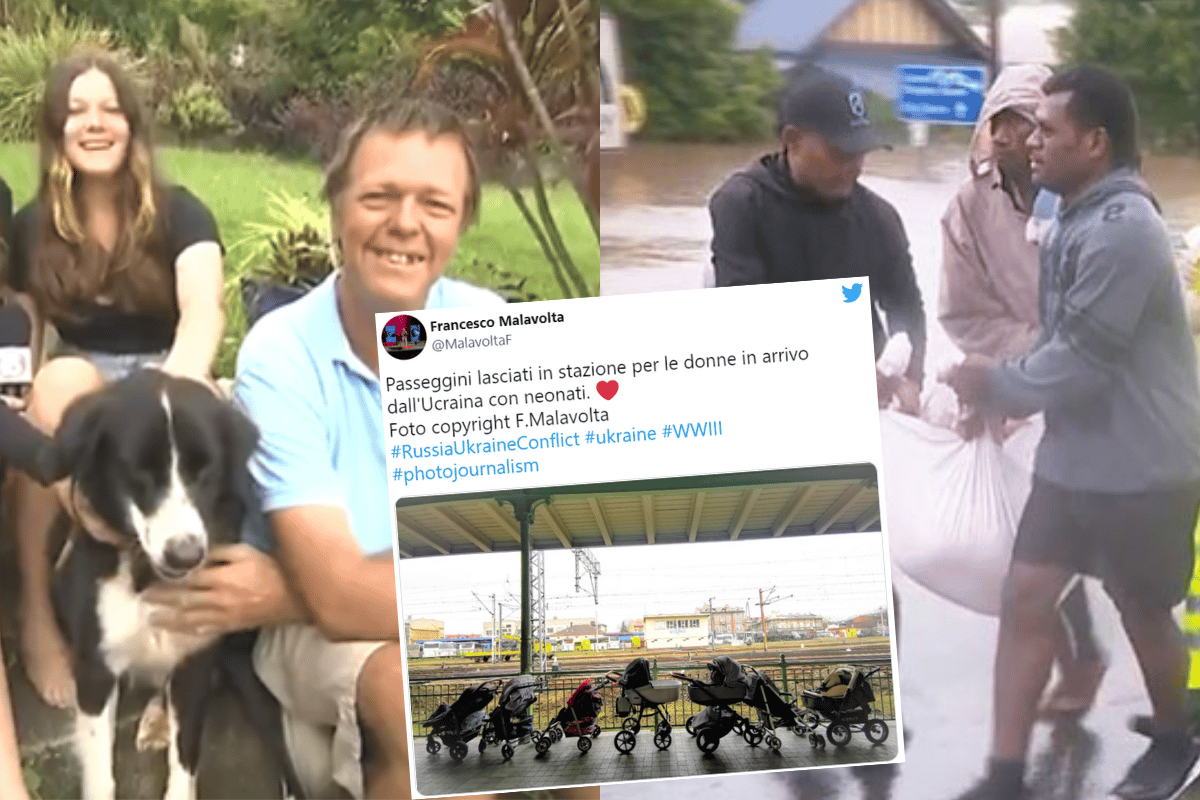 It's been a heavy weekend of news. 
Around our dining tables, in our group chats and in our local community, we're all feeling it. Those who are directly affected exorbitantly worse than others, of course. 
On Saturday, we learnt about the passing of Australian cricket legend Shane Warne, after the 52-year-old died from a suspected heart attack in Thailand. 
Russia's invasion of Ukraine continued to make headlines, and closer to home, rescue and recovery efforts are still underway for Queensland and NSW residents devastated by floods. It's a lot - all at once. 
As events continue to unfold, we decided to round up five good news stories to bring a bit of light to what's going on right now. 
1. Parents in Poland have left prams on a train station for fleeing Ukrainian mothers.
As thousands continue to flee from Ukraine, parents in Poland have come to the aid of mothers escaping with their children. 
In a post shared by photojournalist, Francesco Malavolta, people have left prams lined with blankets on a train station platform in Poland for mothers entering the country. 
Passeggini lasciati in stazione per le donne in arrivo dall'Ucraina con neonati. ❤️
Foto copyright F.Malavolta#RussiaUkraineConflict #ukraine #WWIII #photojournalism pic.twitter.com/rlmXzqkIN0

— Francesco Malavolta (@MalavoltaF) March 3, 2022
More than 1.5 million refugees from Ukraine have fled the country in the last 10 days alone, UN High Commissioner for Refugees, Filippo Grandi, confirmed.
According to The Guardian, nearly 548,000 people have fled to Poland.
2. Hundreds of people are booking Airbnbs in Ukraine to support residents.
Hundreds of people around the world are booking Airbnb accommodation in Ukraine with no intention of visiting, as a way to directly donate to residents caught up in the conflict.