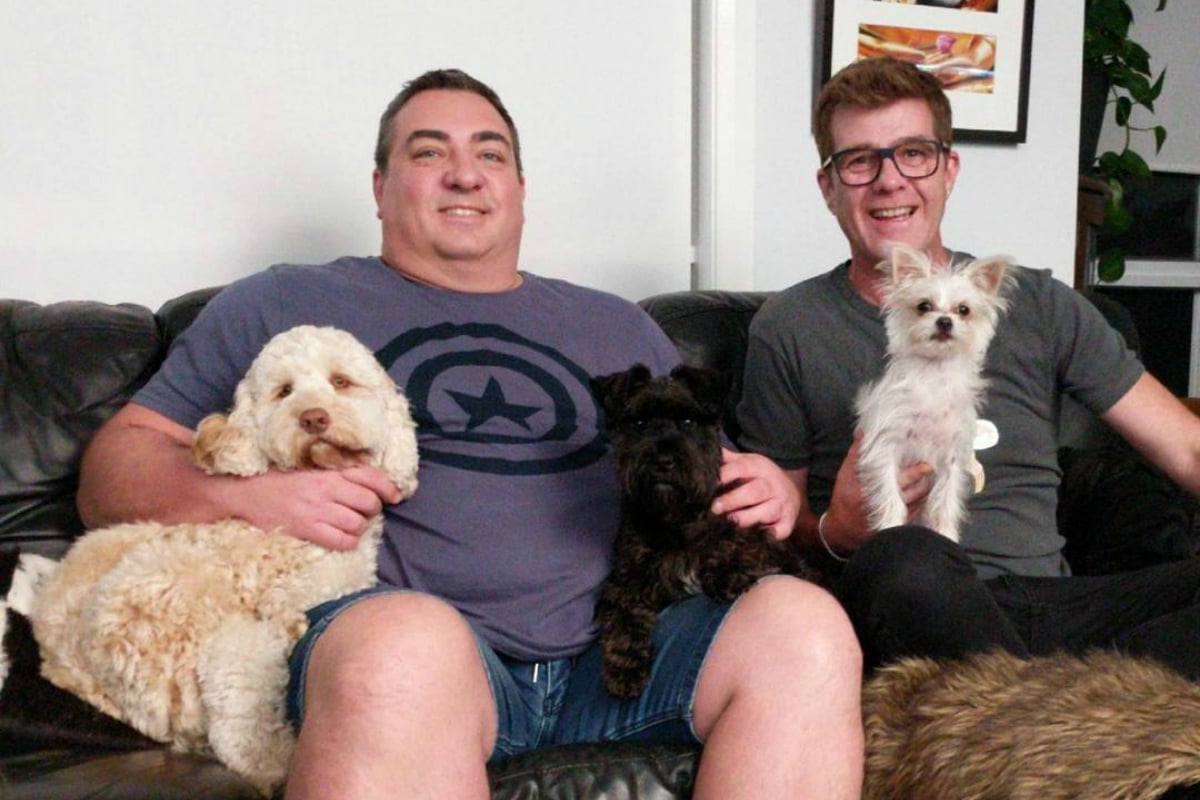 1. Four Gogglebox Australia favourites have quit the show and fans are devastated.
Gogglebox has one of the more ridiculous premises on Australian TV – people watching a TV show about people watching TV shows.
But since its premiere in 2015, Gogglebox Australia has quickly become one of the most beloved programs on television for its humour, quirk and authenticity.
And Australia has fallen in love with the everyday Australians who appear on the show as we enter their lounge rooms each week.
But in sad news this Friday afternoon, four favourites have quit the show. Revealed on Gogglebox Australia's Instagram page, it was shared that Angie and Yvie, and Wayne and Tom will no longer be appearing on the show.
"After eight amazing seasons @angie_and_yvie and @wayneandtom have decided it's time to switch off their TVs and farewell #GoggleboxAU," the post revealed.
"We wish you all the best and thank you for all of your incredible TV watching! You will always be a part of the Gogglebox family."
Fans were understandably devastated with both these couples being hilarious parts of the show, and with both garnering quite the following since appearing on the season.
"I'm actually so upset", one person commented. "I will miss your faces and your great personalities," wrote another.
2. Jennifer Aniston confronted Jimmy Kimmel on TV about his kids using her backyard as a toilet.