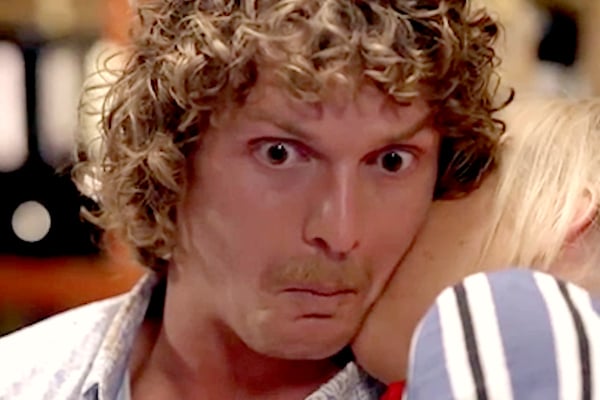 This may come as a surprise to you, but when it comes to The Bachelor and The Bachelorette, not everything we see is real.
Sneaky edits aside, you just can't force authentic, genuine love, but that's why reality TV shows make their contestants sign these sneaky things called contracts.
Now, thanks to the Honey Badger – the franchise's most controversial Bachelor to date – we've just got confirmation on one of the shows most well-established rumours.
Speaking to ABC Radio National, he broached the topic of whether there's actually a clause that dictates how long the couples need to stay together for once the season finale ends.
And our suspicions have been confirmed.
"People are so brainwashed, you're not going to get your fairy-tale ending every time," he said, and goodness, do we sense some bitterness and resentment.
"What's more important: me just saying 'yes' and going through the motions and dragging some girl through all the media about how we're in love and then three months down the track after the contract's over, we're allowed to break up?" he continued.
We're going to play 'things I say while watching The Bachelor.' How many of these apply to you?
He also questioned the validity of previous Bachelor and Bachelorette winners, and oh dear…
"That's happened [in the past]. I wasn't going to do that because I have respect for the girl," he said, hinting at the fact that perhaps he had found a loophole in the contract by walking away from Brittany Hockley and Sophie Tieman in the season finale.
Of course when we think of past Bachie winners who only made it to the three-month mark, one particular couple comes to mind – Sophie Monk and Stu Laundy. Their relationship went public during the Season 3 finale on October 26, 2017 and promptly three months after they announced their break up on January 25, 2018
And judging by the Honey Badger's words, it's no coincidence.
What do you think of this rumour? Did it confirm all your suspicions? Tell us in a comment below.