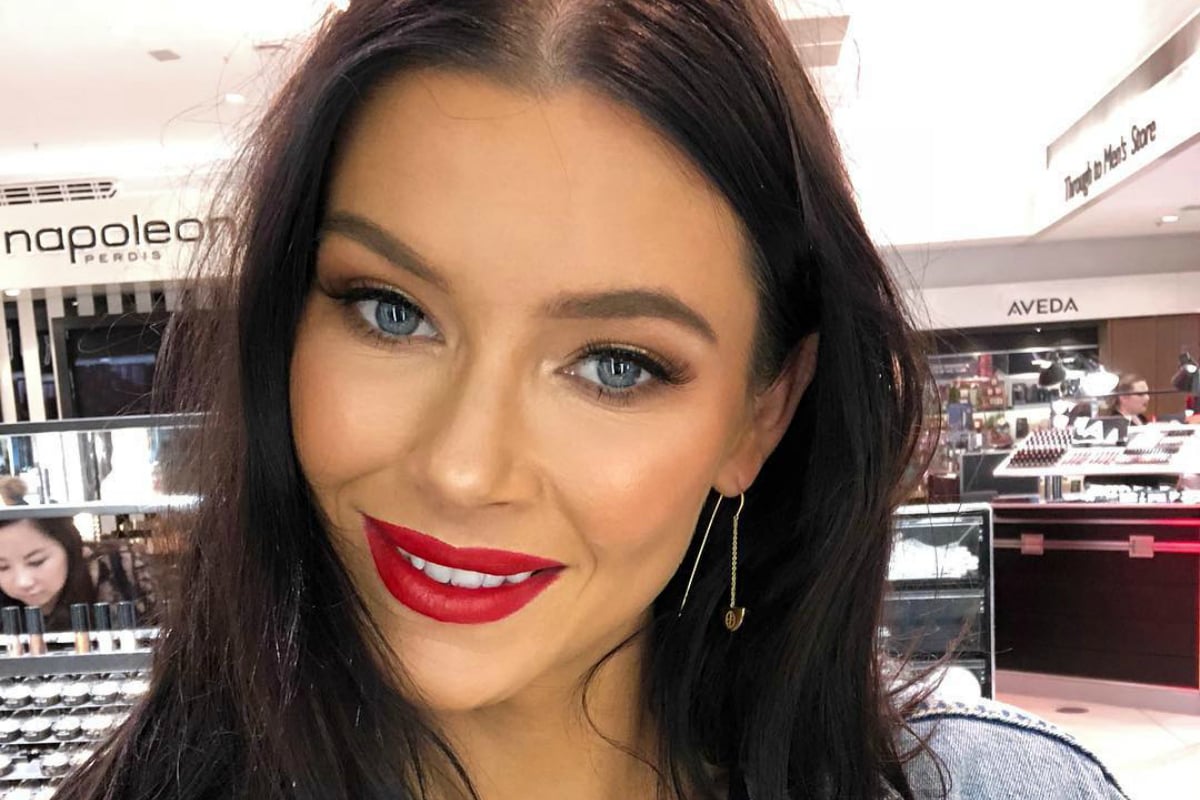 It's been months since Nick Cummins a.k.a the Honey Badger threw Australia a curveball by leaving his two finalists heartbroken and walking out of The Bachelor Australia finale alone.
One of those women was Brittany Hockley.
On Friday night, the 30-year-old radiographer posted a lengthy message on Instagram addressing the question she says she's 'been asked quite a few times by women and young girls."
Why didn't she fight for Cummins? Why was she so quick to say goodbye?
To quickly recap for anyone who's erased all memories of The Bachelor 2018 from their brains, Cummins broke up with both Brittany and the other finalist Sophie Tieman, saying he wasn't ready to full commit to either of them.
Instead of asking where things went wrong or why he could't commit, Brittany said with a straight face something along the lines of, 'cheers for wasting my time, have a good life.'
In the Instagram post, Brittany explained her previous relationship experiences taught her a valuable lesson – that someone who doesn't love you back isn't worth loving at all.