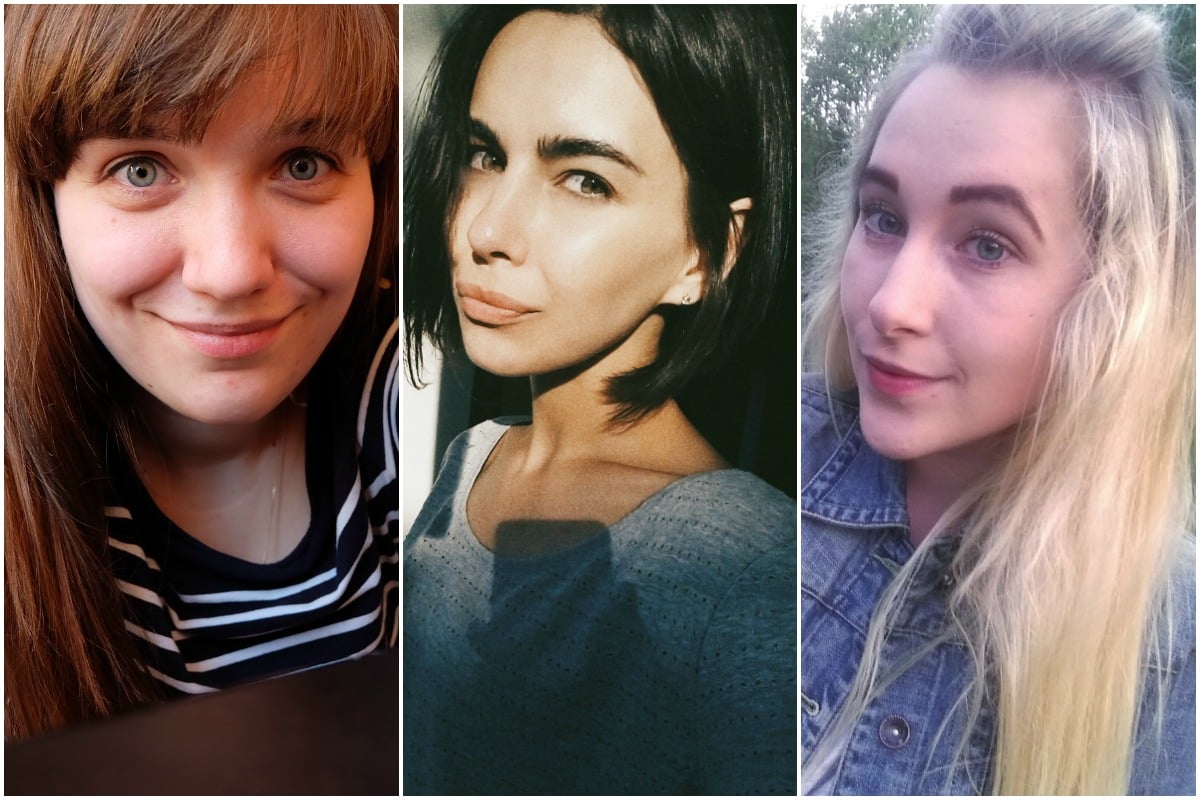 When I first posted a call out for stories from women who had been ghosted, I received more responses than I could possibly know what to do with.
Ghosting, for the unfamiliar, refers to the act of ending a personal relationship (in this case, a romantic relationship) with someone suddenly and without any explanation.
As I read through these women's stories, I realised that while 'being dumped' is awful, it's not nearly as awful as learning that the person you were dating did not even think you were worthy of dumping.
"The embarrassment…" one woman reflected. "The embarrassment of having to tell people that you've been dumped but actually never got dumped – just deleted from someone's life via the internet…"
Listen to Sophie Monk's love lessons. Post continues below. 
While ghosting isn't new, necessarily, its omnipresence in the modern world is.
They're always there, right in your back pocket. And you're always there, right in their back pocket.
They could text you at any moment if they wanted. And thus, in every moment, you're reminded that they don't.
There were women I spoke to who had found themselves deleted from the social media accounts of the person they thought they were dating. Others rang one day, to discover their number had been blocked by a person they were meant to be having dinner with that night. Years on, one woman is still waiting for an explanation as to why their boyfriend of seven months decided to abruptly cut off all contact, without providing her with so much as a text message.
But there were a handful of women I spoke to, who did one day discover 'why' they had been ghosted.
These are some of their stories.
Elizabeth, 25
"I was seeing this guy, and a couple of months in he even joined me on a holiday in Noosa on a whim. I had a wedding to go to up there and I couldn't get him an invite last minute. So we agreed he would meet us all after the wedding for drinks – he seemed fine with that and understood. 
He never turned up to the drinks and had flown back to Melbourne while we were at the wedding without mentioning a thing. I found out months later it was because he was sleeping with various people we worked with and semi-seriously seeing two of them at the same time."
Genevieve, 29
"I was ghosted by a guy and was so upset I even wrote him a letter. Then, two years later I ran into him at an ANZAC Day event and he had NO IDEA who I was and was hitting on me.
I eventually found out that apparently my post-date banter was a bit too intense. Which is probably fair. I'm incessantly annoying with my texting."
Monica, 32
"We met, went out for a few weeks and then he went completely silent, which I figured was because I'm much older. But then three months later the long apology message came in. 
His brother had some serious mental health stuff going on and the wheels had fallen right off. We caught up, talked about it and now check in with each other every now and then."
Frieda, 20
"A guy I met on Tinder and really liked ghosted me out of nowhere, and then about two weeks later provided a totally valid reason. I asked him, 'Why didn't you just tell me??'
He felt we were just really different people. He was a partier, drinker and smoker, while I don't like heavy drinking or smoking, and was looking for a serious relationship."
Neesha, 34
"This guy never texted me back after we met at some country races.
It turned out he got home and his farm had been caught in a bushfire and he ended up fighting it and trying to fix up his farm for weeks after. Anyway he did eventually text and we dated for a while but alas it was not a happy ending for other reasons…"