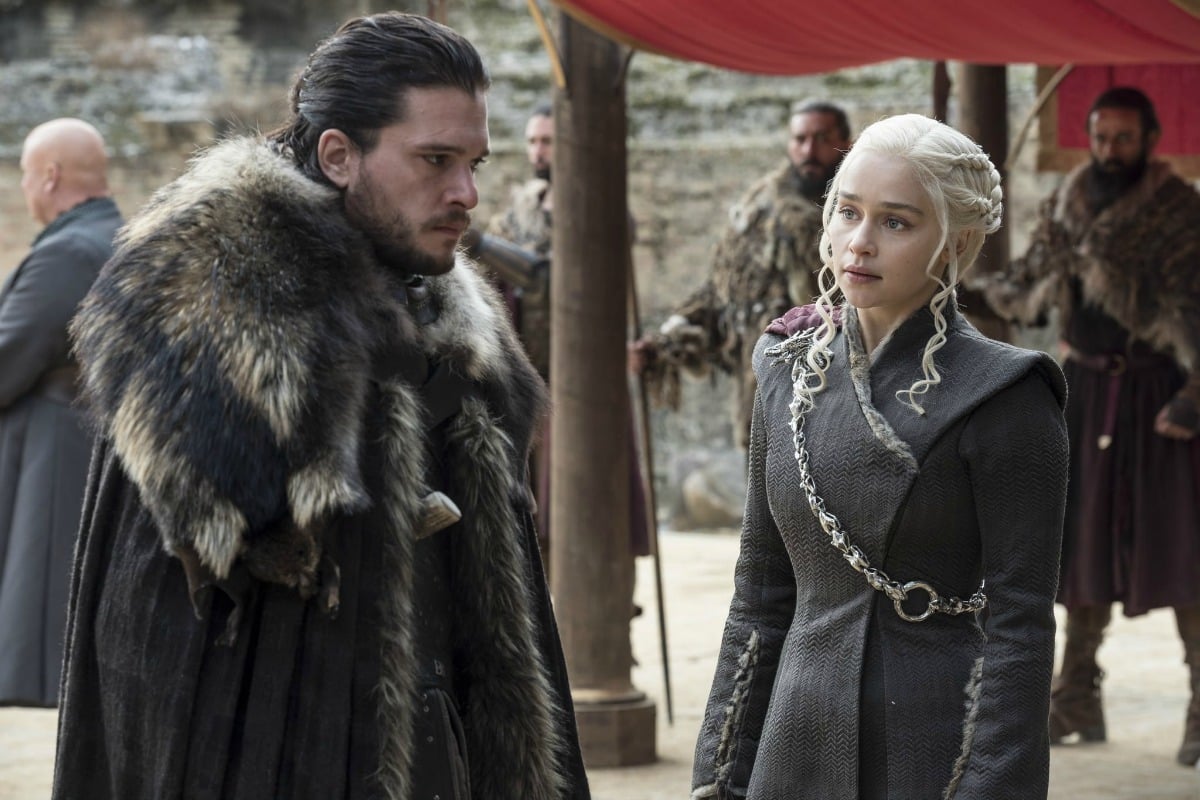 It's been a long, long wait since Game of Thrones left our screens last year.
And honestly, we'd be lying if we didn't say we've been having some Jon Snow-related withdrawals.
The good news is that we've finally been given our first (albeit, short) teaser trailer for Game of Thrones season eight, the final season of the award-winning fantasy series.
Yep, get excited.
Check out the teaser trailer for Game of Thrones' final season below.
The teaser trailer dropped at Comic Con Experience in Brazil, with Game of Thrones actors Maisie Williams and John Bradley on hand to answer fans questions.
The trailer teases a fiery war waging between fire and ice (a nod to George R.R. Martin's A Song of Ice and Fire book series) as a dragon and direwolf are consumed by ice while a lion on the other end of the table is engulfed in flames.
Although the teaser doesn't give away much, one things for sure – a big, big  battle is brewing between the Night King, the Lannisters, the North and Daenerys Targaryen.
According to Esquire, Vladimir Furdik, the actor who plays the Night King, shared that the final season is set to break television history.
"In the third part of the last season, there is a battle that the creators intend to be the biggest in television history," the actor said.
"Almost the full episode will be about the battle, it will take about an hour."