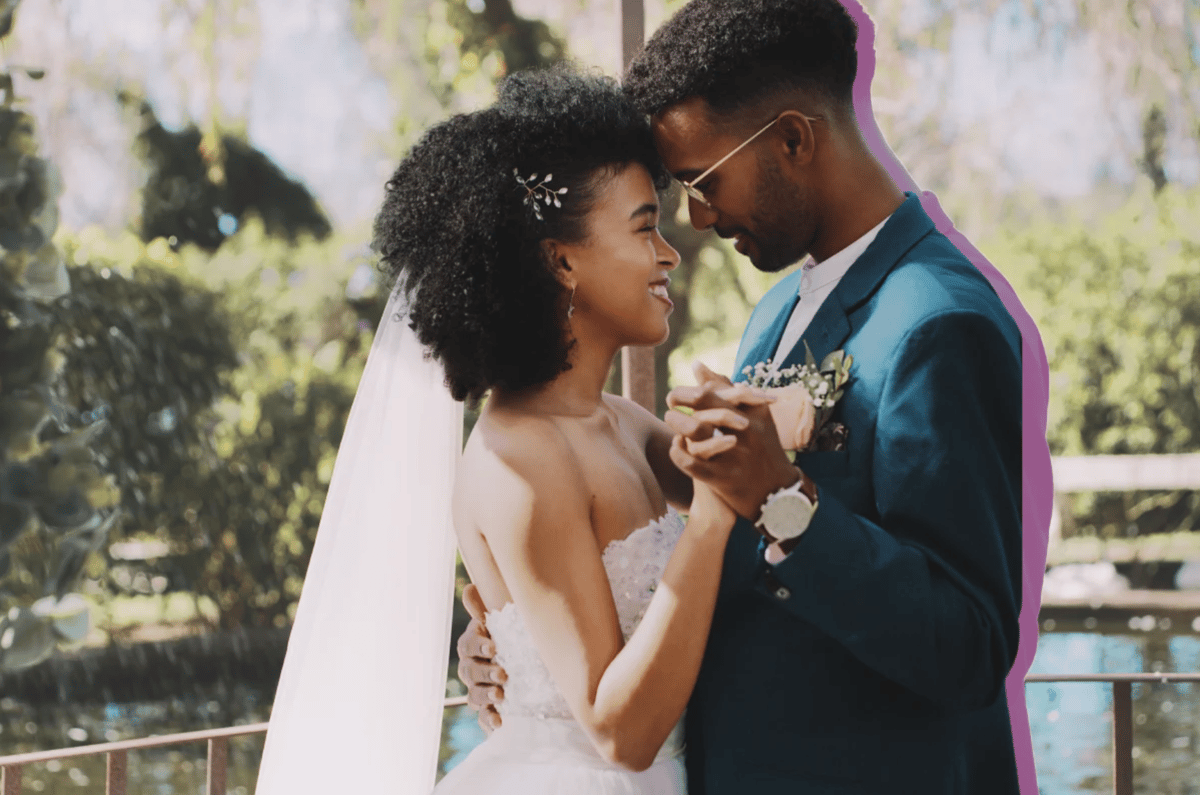 Choosing a wedding song is no simple task. 
While some couples opt for a timeless ballad to walk down the aisle to, others might choose a more personal song that reminds them of their relationship and personality. The options are endless!
We've uncovered the world's most popular first dance songs and some of the most inappropriate first dance songs Mamamia readers have had to bear witness to at a wedding.
But what we are interested in hearing about now are the stories behind first dance songs and why people chose the track that they did.
Here are 35 women's stories, ranging from the hilarious, heartfelt and very sweet.
Watch: Celebrity wedding first dance songs. Post continues below.
'Everlong' by Foo Fighters. 
"We went with the acoustic version of 'Everlong.' We liked the lyrics and love the song, so it was a good choice for us."
'You Send Me' by Sam Cooke. 
"We love the old-school song 'You Send Me' by Sam Cooke. Totally our style and preferred era. We wanted to do a small choreographed dance, and we loved a particular line in the song. My husband got down on one knee and then I did a twirl as part of it. It's a great classic song and a lovely memory."
'Son of a Preacher' by Dusty Springfield.
"Chose it because I married the son of a preacher…"
'Mirrors' by Justin Timberlake and 'The Way You Look Tonight' by Frank Sinatra. 
"Ours was supposed to be 'Mirrors.' Then as we got up for the first dance, our band said they didn't know the song. So, we had 'The Way You Look Tonight.' On the way to our room after the reception, my new husband and I danced to our proper song in the moonlight by the water."
Image: Getty.