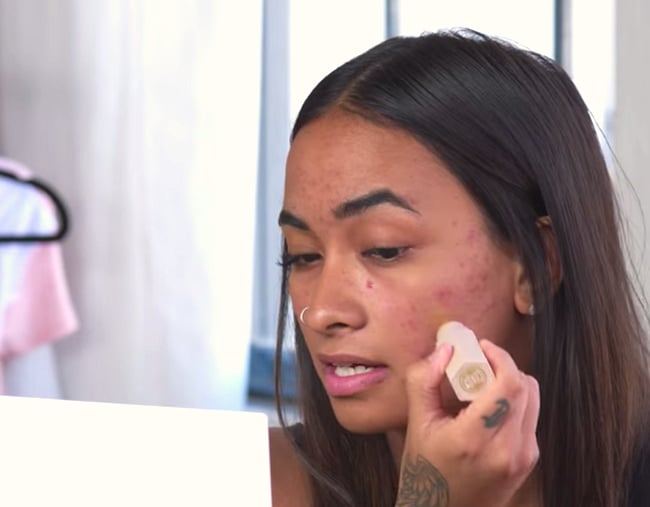 Almost nothing can make or break your day like an acne flare up can.
Unlike greasy roots or dark under eye circles that can be masked with dry shampoo and a ponytail or a stack of concealer, facial acne is hard to hide.
It's on your face where everyone can see it. Acne is painful too, and often gets angrier as the day goes on.
Everyone has 'bad skin days', but for people dealing with cystic acne or other skin conditions on a daily basis, especially well into adulthood, it can be debilitating.
It's also a catch 22 because the more you try to cover it up with heavy makeup, the worse it can get.
Although there's nothing wrong with having blemishes or acne – in fact, 54 per cent of women over 25 experience some form of facial acne – it's the impact pimples have on people's self-confidence and body image that's worrying.
That's why when Rihanna's cosmetics brand Fenty Beauty released a before and after makeup tutorial on covering acne this week, it quickly went viral.
The video shows how professional dancer and choreographer Ysabelle Capitulé covers her cystic acne and acne scarring using only four products.
Her before and after photos are incredible.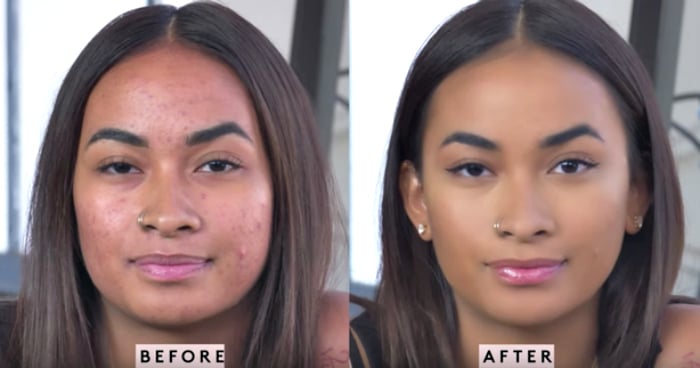 Here's how she does it.
Step One: Primer
First, Ysabelle applies the Fenty Beauty Pro Filt'r Instant Retouch Primer ($46) after moisturising to prep her skin.
Using a matte finish primer before going in with concealer and foundation will absorb excess shine and give your base a good surface to stick to.