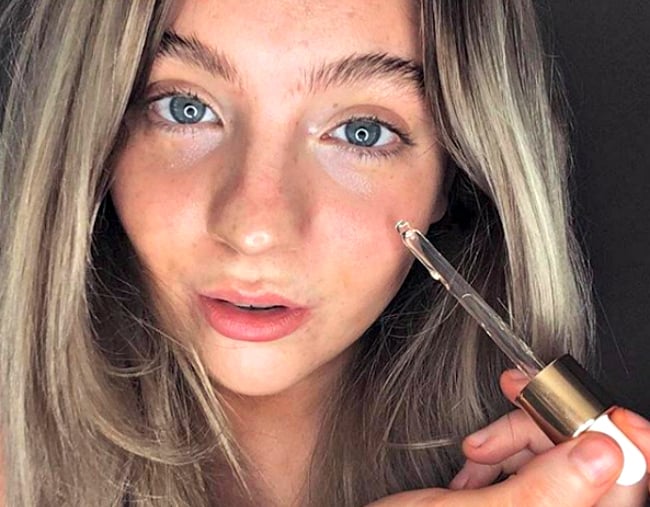 Skincare routines are kind of like snowflakes, if you will. No two are the same.
For some of us, it's a splash of cold water, swipe of a makeup remover wipe and smear of whatever cream/lotion is handy before running out the door.
Others, like British beauty blogger Elle McNamara, have theirs down to an exact science, savouring the application of product upon product, all of which serve their own specific purpose.
In a series of Instagram stories posted to her over 20K followers on @bambidoesbeauty, Elle shared exactly what she puts on her face every morning, and in what order.
Boy, it makes our routine look like soap and water.
It goes something like this:
Double cleanse, acid exfoliation, serum, face oil, moisturiser, sunscreen and face mist.