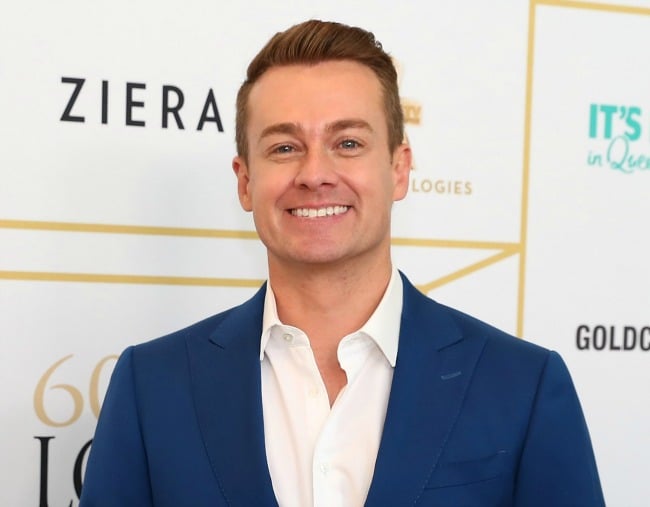 When television presenter Grant Denyer found out his 'baby' Family Feud had been cancelled, the 40-year-old shared his disappointment on his 2DayFM breakfast radio show.
"We're probably guilty, if anything, of driving it into the ground a little bit too early," Grant told his co-hosts Em Rusciano and Ed Kavalee.
"Six days a week, twice a day, plus All Star episodes, we might have squeezed that lemon a little bit too much," Denyer added.
Now, in the lead-up to Sunday's Logie Awards, Denyer has revealed he apologised to the Network Ten CEO and the head of programming for suggesting they were to blame for the show's cancellation.
Speaking to news.com.au, Denyer admitted that he felt guilty about the comments he made on the radio show, adding that he hadn't yet found the right words to convey his thoughts.
"TV shows do end – it's a fact. They can't all go on forever and I understand that better than anybody," Denyer told News Corp.
Denyer also shared how the bad news of Family Feud ending also came with something good – the news that he would be the host of Ellen DeGeneres' new Australian game show, Game of Games, when it begins later this year.
"I was really confused about how to feel at that time. I was heartbroken that Family Feud… was going to leave my life because I've had so much fun mucking around with it. But you know, I was also super excited by the idea of something big, shiny and new coming along," Denyer told News Corp.
The ex-motor racing driver, who hosted Family Feud for four years and over 1000 episodes, is nominated for two Logie awards this year – Most Popular Presenter (for Family Feud) and the Gold Logie.
Denyer has been nominated 22 times for various Logie awards over the course of his career.