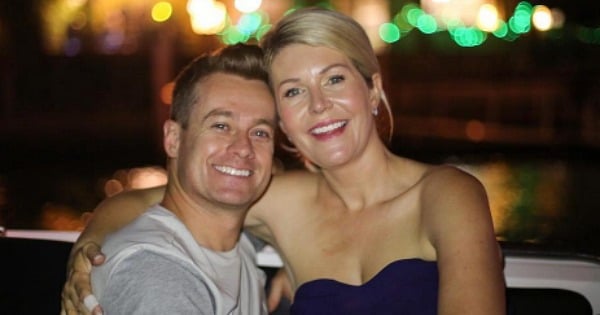 Television presenter Grant Denyer has spoken about finding out his game show Family Feud was cancelled.
On May 8, it was confirmed that after four years on the air and 1200 episodes, Grant's game show would be cancelled.
"It's a difficult one, to be honest,"Grant told Stellar Magazine in an interview published on Sunday. "When it's time to wave goodbye to your baby, it's emotional."
"Normally these things can knock me around a bit and I'm prone to a little cry here and there. But I'm handling it well so far."
Speaking to Stellar, the 40-year-old ex-motor racing driver admitted that the network's decision to thrash the now-defunct show by airing it twice a day, six times a week, was a mistake.
"I knew at the time it would shorten its shelf life and that's exactly what happened. One of the keys to success in show business is 'leave them wanting more' – and we gave them too much," he said.
On May 27, it was announced that Grant was nominated for two Logies – the Gold Logie and Most Popular Presenter for his role on Family Feud – a nomination which has raised eyebrows, given Family Feud has been canned.