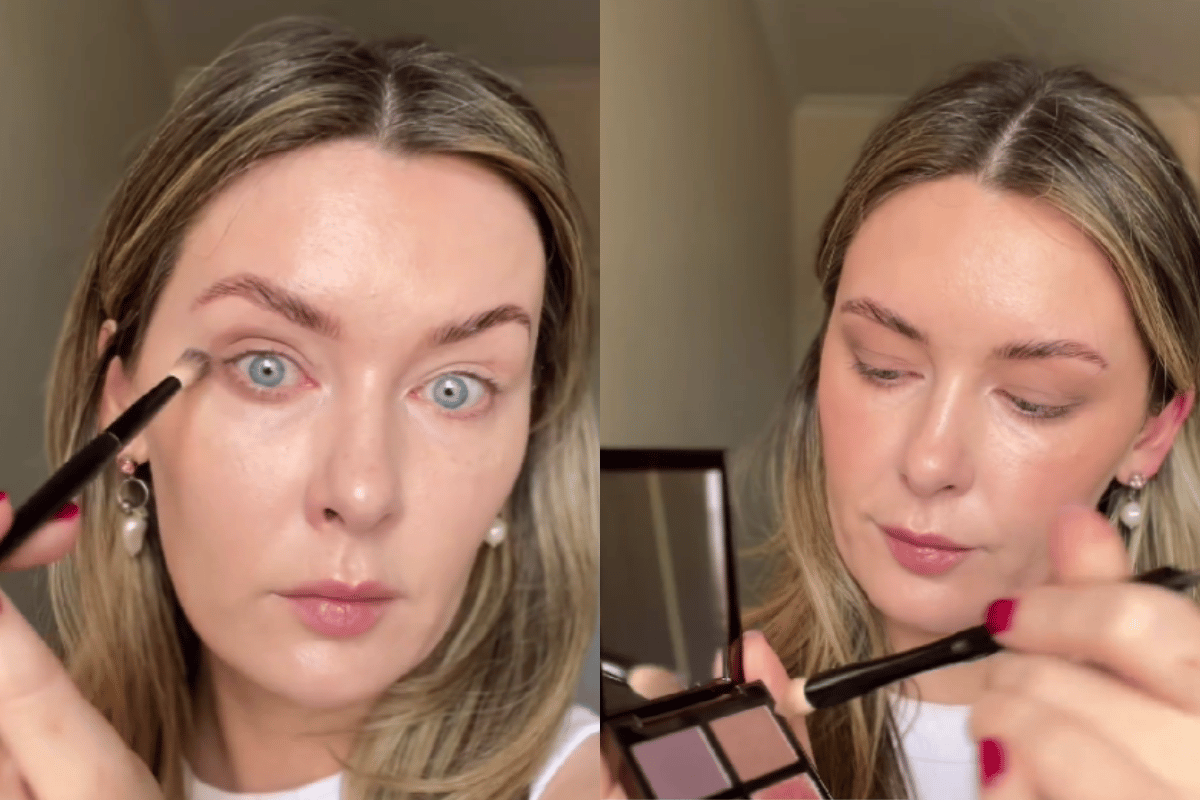 If you're a gal with a face, chances are you're always evolving the way you apply makeup — especially when it comes to your eyes.
Because it can be tricky, eye makeup. Especially when the skin around your eyes gets a little creasier, thinner and your hooded lids get... hoodier... as you age. The good news is that there are a few easy tricks that can make your whole face look fresher and brighter.
So when skin scientist, author and beauty wizard Hannah Collingwood English recently posted a clip on her Instagram (if you don't follow already, you know what to do) (follow her), on the small changes she's made to her eye makeup routine, you're going to bet we took note.
Watch: We asked a makeup artist how to get rid of under-eye bags. Post continues below.
"Little eye makeup things I do differently now because my face doesn't look like it used to," Hannah wrote in the caption. "I'm not complaining!!! I'm just sharing because I know I'm not the only one."
Hear, hear.
"My eyelids crinkle and move and sit lower than they used to, so that creates lines in eyeshadow, mascara printing on the top eyelid, and let's not start on the sensitive eyes."