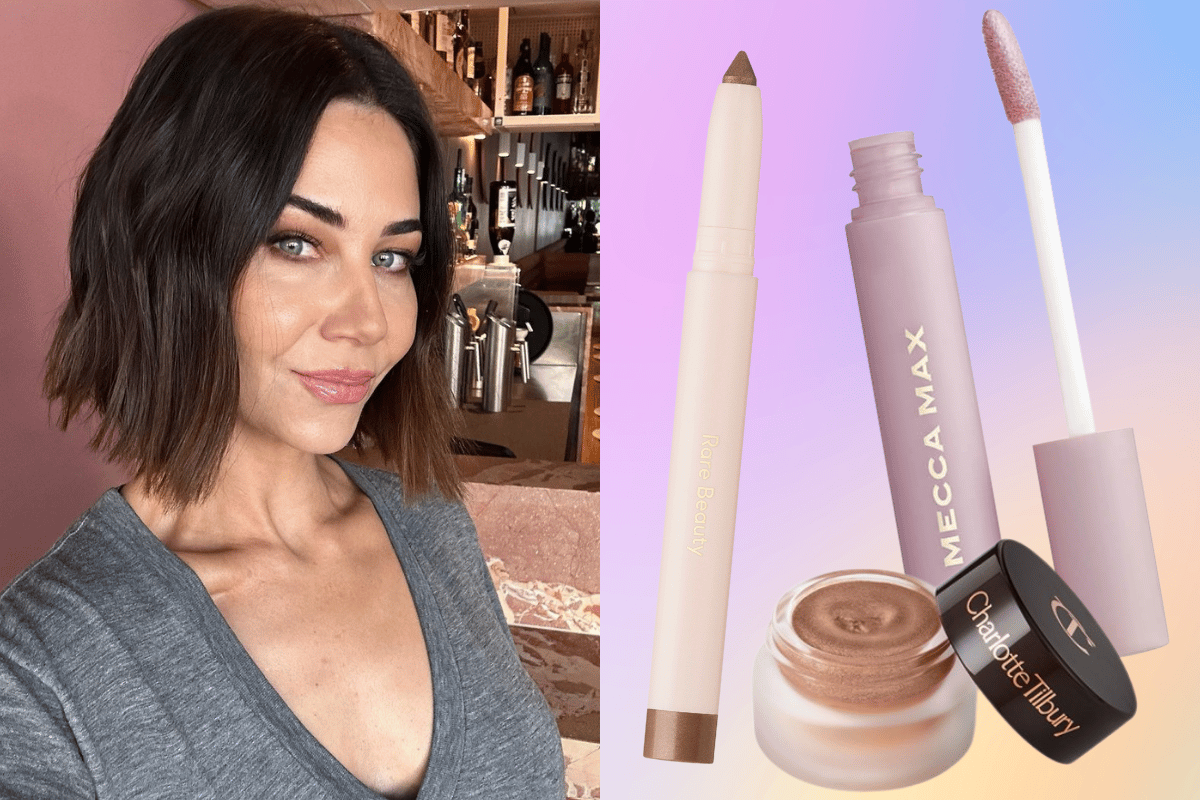 According to Leigh Campbell, powdered eyeshadow is dead.
Yep. You heard (read?) it.
Mamamia's executive editor and beauty wizard wrote all about it in this week's You Beauty EDM (have you signed up yet? You should!), and honestly, we don't know how to feel about it. But it kinda makes a lot of sense. Just take a look at the beauty shelves.
Read: Out of over 100 lipsticks, these 16 are the best neutral shades.
"The reason I'm predicting this is the sheer amount of cream and liquid eyeshadow products that have launched in the last month or two," said Leigh.
"From what I've observed coming across my desk in the past few weeks, this spring and summer will be all about fast, imperfect, juicy lids."
Watch Date Night with Leigh Campbell. Post continues after video.
Just for the record, this doesn't mean you can't wear powdered eyeshadow. Of course not. We'd never tell you what you can and can't put on your face! It's more to do with the fact that other formulas are just way more popular right now.
"Sure, powdered shadows will always be a staple, but as a lazy person who doesn't have the time or patience for blending, I usually skip shadow."

"But a cream or a liquid is different. It's meant to be quick, and most importantly, not perfect. You swipe it on and blend it in a smudgy way with your finger and you're done. And it doesn't matter if it settles in the crease a bit - that's part of the appeal."