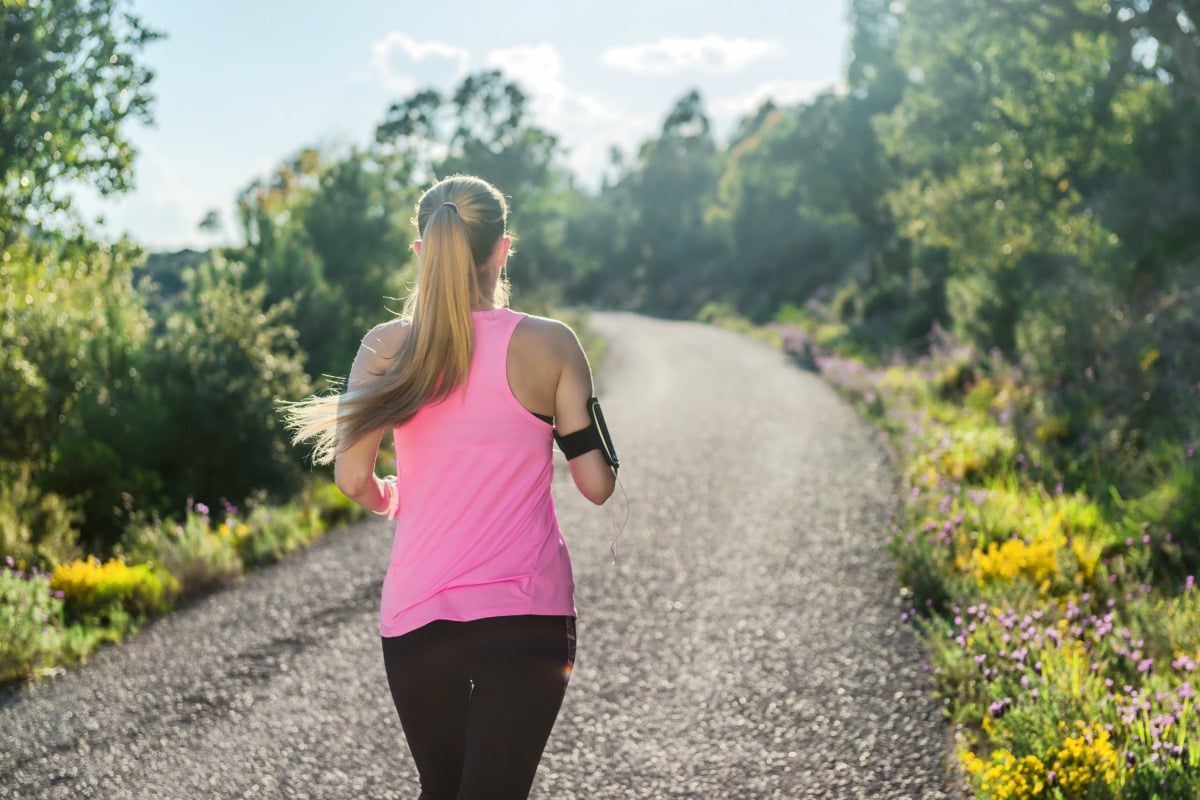 I have a confession to make, and I'm not exactly proud of what I'm going to say.
It's something a friend would roll their eyes at and ask rather frustratedly, "really?"
Over the last two years, I have signed up to – and subsequently, quit – five gyms, to be exact. And like all shameful quitters, I've never hit the same gym twice. God forbid they recognise me and realise I didn't actually move to a new area/lose my job/insert other excuses I've used to justify quitting, instead of telling them that I do not enjoy their gym and would rather sit on the couch and eat a bag of Twisties.
Lordy, how I hate the gym.
They smell. I get sweaty. It feels like a chore. They always play loud music so I can't hear my podcast. My earphones refuse to stay in while I attempt to work out. I get lonely. My trainer wants to weigh me a lot. There are lots of very fit looking people in fancy active wear who look really good while running 5km and oh my do I not look like that.
Literally everything about the gym bugs me. But I always go back when I get a burst of 'I can do this!' energy. But then inevitably I quit and every time I do, it's because I lose all motivation to continue my crusade for toned arms (this usually happens two weeks into my membership). And when you're paying between $12 and $20 a week for a membership, it can become a pricey lie to tell yourself.
Watch: The Bachelor's Sam Wood shows the Mamamia team how to exercise in an office. Post continues below.
I always felt guilty when I had a gym membership, like when you're in uni or doing your HSC and feel like you've never actually got free time – because you should be studying. I felt like I should be exercising.
Then I got to a point where I realised while exercise is good for my body, that didn't have to mean going to the gym five times a week and drinking kale smoothies, because that doesn't work for me. I no longer feel pressured to have trendy, healthy foods (I don't like turmeric lattes or acai bowls, gimme the big breakfast) and I no longer 'should' myself to exercise, because I know if I'm doing that I'm not having fun.
And why would I want to force myself to do something I don't enjoy in my (very precious) non-work time?
So I changed the goalposts.
I now exercise, but make it so it's more like a fun hobby.
Eat healthy foods, but only the ones I enjoy.
I've kept my favourite treats but eat them in regular, human portions.
Here's how I changed my outlook on health and fitness.
Things I realised I absolutely cannot motivate myself to do:
Work out at home, including squats, lunges and push-ups. I 100 per cent will not do it when there are so many other fun things to do at home.
Attend over-priced yoga classes (I'm beginning to accept I won't be a Meghan Markle-esque, legging-wearing, trendy Yogi).
Running. Period.
Regularly go to the gym and stick to a workout plan.
Get up early to exercise. When the sun isn't up yet. And the coffee hasn't been drunk yet.
Give up treats and snacks in favour of a salad. Never.
Eat billion-dollar acai bowls. It's fancy fruit – let's be honest.
The things I can motivate myself to do that are fun, can be done with a friend and keep me fit and active:
Sign up for something so you have a goal you can't quit
One of the things that helped me actually stick to regularly exercising, was setting myself a goal I couldn't get out of or cancel – at least not without intense shame or large financial implications.