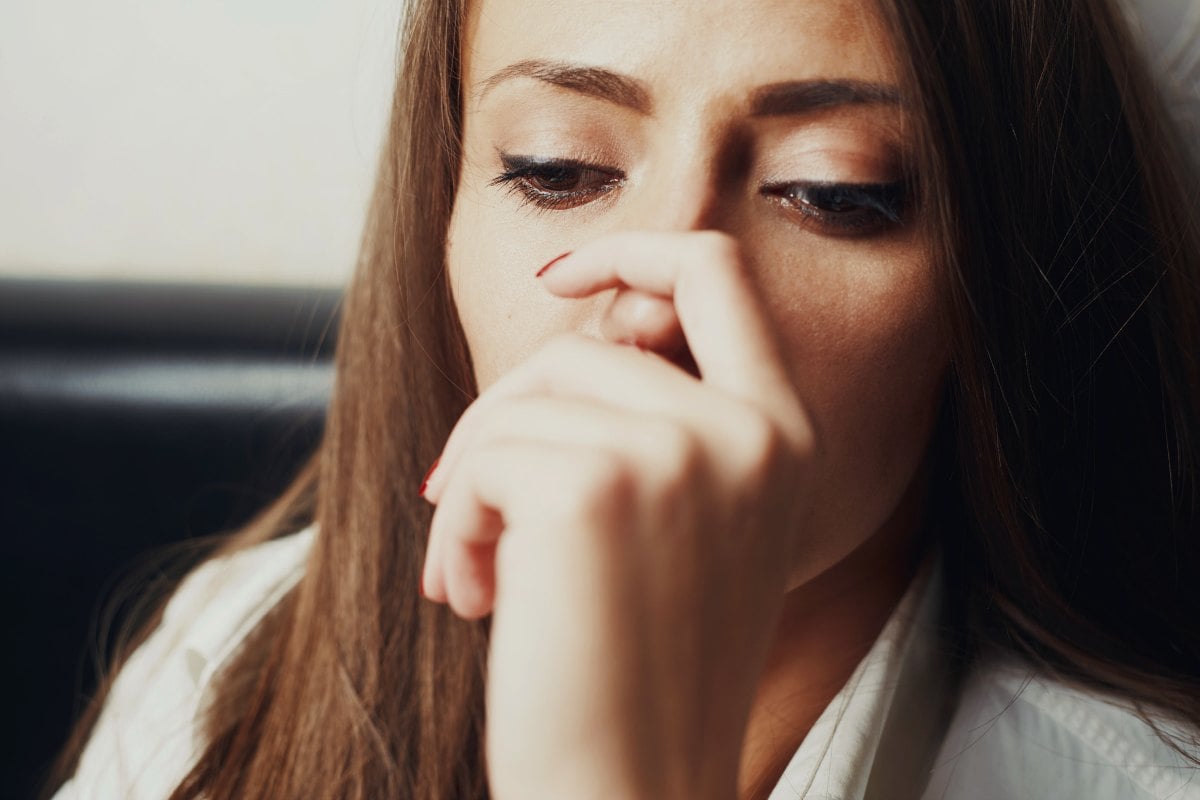 I went to a work conference in a town five hours away with Simon, a colleague I knew only casually. It's normal to hang out with other colleagues at these things, and I didn't think anything of it when he told me he wanted to skip a session to check out a local bookstore. I went with him. We walked around the city and talked. Things were easy and comfortable and light.
Simon was ugly. So ugly in fact, that he seemed harmless. On top of that, he was older than me by eighteen years.
My husband is handsome. Why would there ever be something between me and Simon? I found myself thinking, justifying the amount of time we were spending together.
Inside one of the used bookstores we visited, he handed me a book and told me to buy it. "It's one of my favourites. I love it." I appreciated the recommendation and smoothed my fingers over the cover before taking it to the register to purchase.
Would you rather your husband have an emotional or physical affair? We ask the Mamamia office. Post continues below.
Over dinner that night, I discovered that Simon had been divorced not once, but three times, and he was recently out of a long-term relationship. I told him to download a dating app, and he casually sat and swiped on pretty women in the area while we chatted.
I told him my story, the great awful of it (my husband's drug addiction and embezzlement, my second miscarriage just a month before), how I didn't know where I was with my marriage, how I didn't know what my future would be. He listened attentively, told me the right things like, "My God, Tara, I'm so sorry."
I got up and went to the bathroom.
When I walked back to the table, I watched him look at my body over the rim of his glasses.
When we separated for the night, he asked me in the hallway outside of the elevator: "What are you doing later?"
"I'm going to take a bath and go to bed," I told him.
We went to our separate rooms. I took a bath and read the book he told me to buy. The book was sensual, and I found myself aware of my own naked body sitting in the bathtub. Reading it felt like a sort of intimacy, like he chose to share something with me when he told me to purchase it. I thought about my husband while I read it. You may never know how many holes a cup has until you use it to hold water.