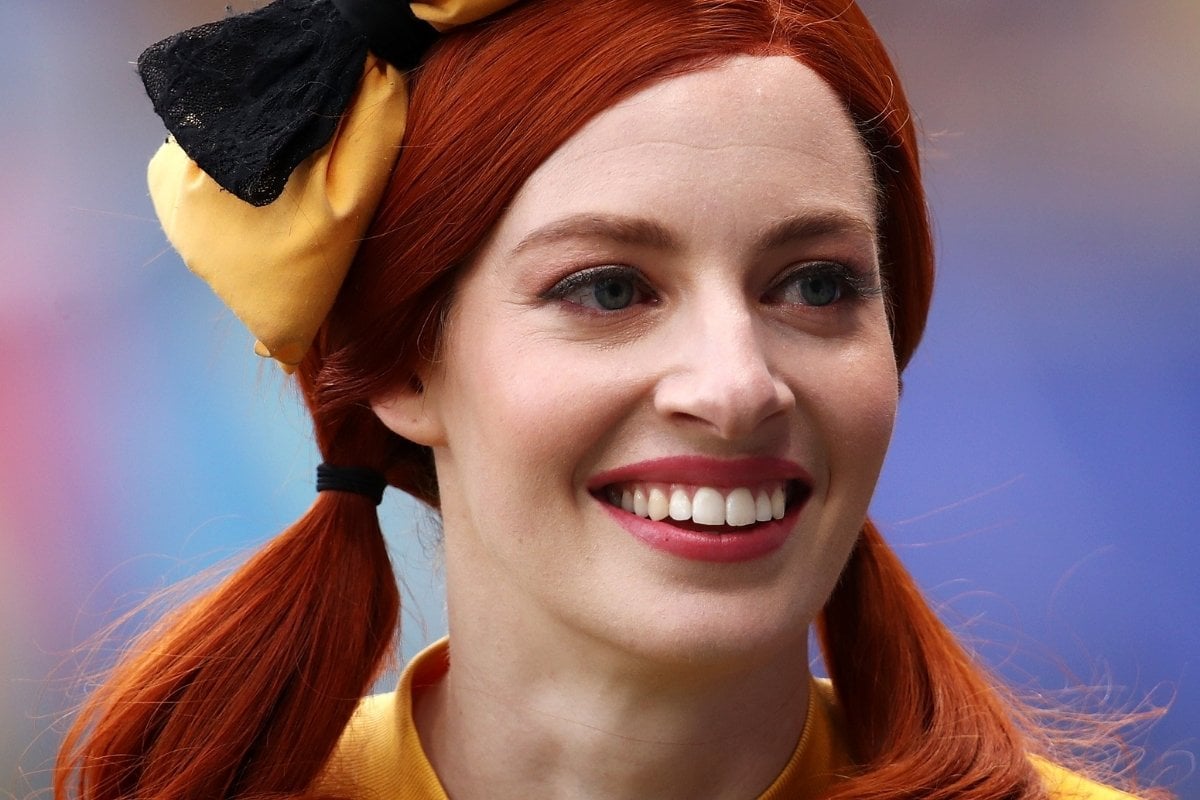 It's Emma Watkins' favourite part of a Wiggles concert. The part tucked between the singing and dancing, when and she and her fellow cast mates go to the audience to collect crafts made by their young fans. Like signs, drawings, even homemade versions of her famous yellow bow.
But during that moment at one concert in 2018, Watkins was left rattled by a comment made by a parent in the crowd.
When are you due?
"I got the biggest shock of my life," the 32-year-old told Mamamia's No Filter podcast. "I thought, 'Hang on a minute. Did she just say that?'"
Watkins looked down at her stomach, confused. Did she look pregnant? 
The woman continued. You're due, right?
In that moment, Watkins dropped her character. 
Emma Wiggle became simply Emma, a woman who only months earlier had told the world she was being treated for severe endometriosis, a condition that can impact fertility.
"I was like, 'No, I have endo. I don't think I'm pregnant.'"