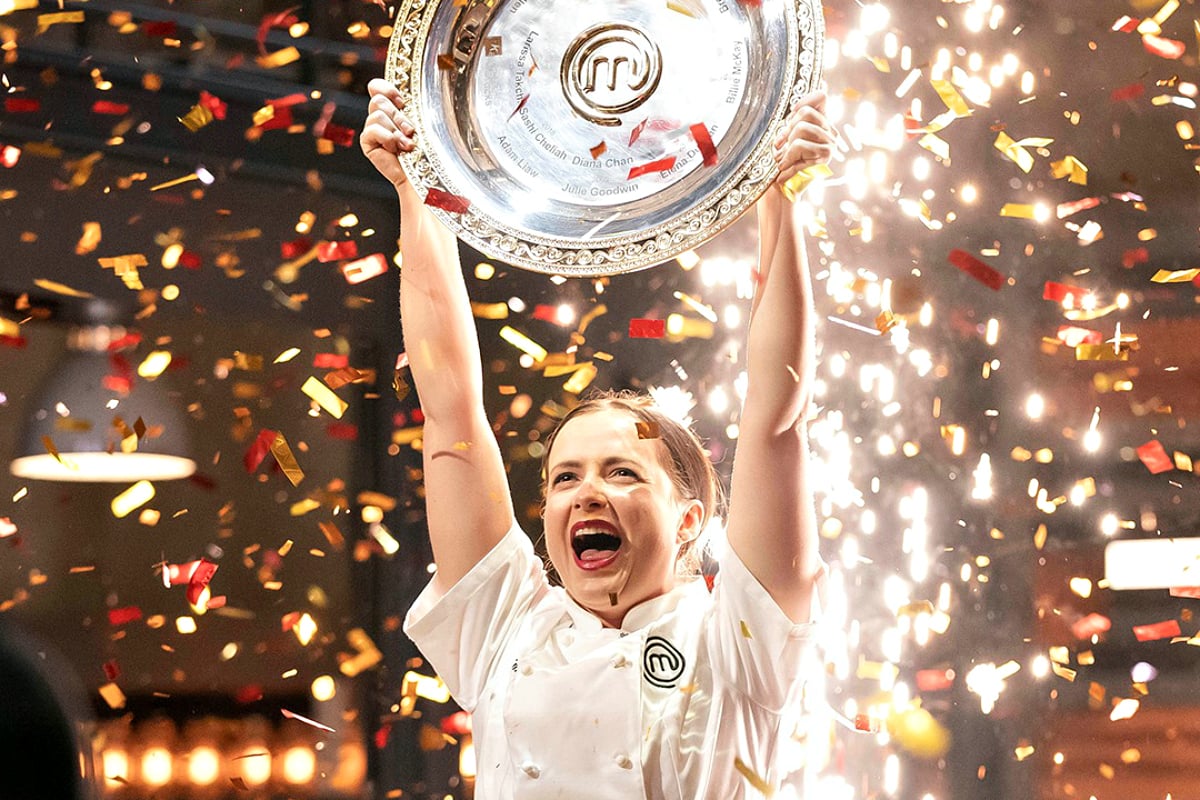 To catch up on all things MasterChef Australia 2020, make sure you check out our MasterChef hub. We've got you completely covered. 
Emelia Jackson describes her personality as "a slow burn", the kind that takes a while to reveal itself.
In a genre of TV so often stacked with big, screen-time baiting personalities, the MasterChef: Back to Win star was certainly among the quiet achievers of this season.
And achieve she did.
Watch: Just 30 seconds of pure joy as Emelia is crowned the winner. (Post continues below.)
After 15 weeks and 61 episodes, the Victorian was last night crowned the winner of the stalwart cooking competition, which rested on a final three-course tussle with her close friend, Laura Sharrad.
As she hugged her competitor after the announcement, microphones captured her repeating one word: "sorry".
"It was really bittersweet," Emelia told Mamamia. "There was a range of emotions to navigate. I was so excited and just felt over the moon to have won, as you would expect. But then that was matched with instant heartbreak for Loz, because the competition meant so much to her. She put her heart and soul into it."
Emelia's win came on the back of a flawless pistachio financier dessert, and what appeared to be a recent surge in confidence. 
Over the past few weeks viewers saw the true depth of her self-assuredness and wit.
Andy "Can you not think of plan b and a primary cut"
Emelia "Nope - that's not what I want to present".

That's the Emelia we've all grown to love. Go for it! #MasterchefAU

— The Washing Up (@thewashingup) July 20, 2020