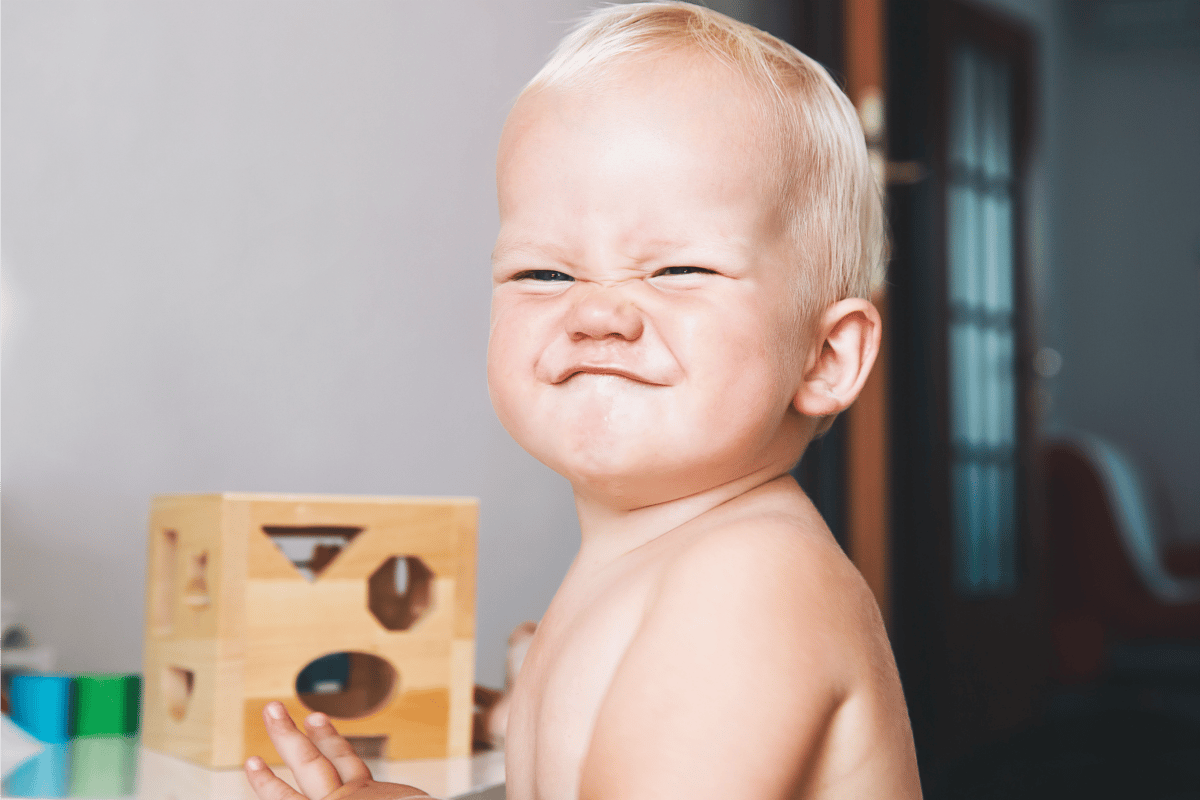 Whether you have kids or not, it's a fact absolutely everybody knows – kids have no filters.
While most of the time it can be pretty endearing and funny, every now and then, something comes out of their little mouths that makes you question precisely everything.
It's usually unintentional, but those tiny humans really know how to embarrass their parents in public.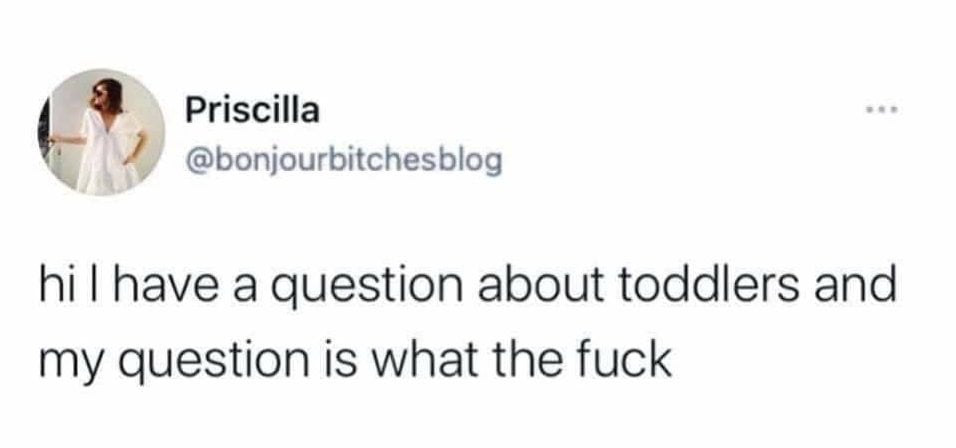 Seriously. Image credit: Twitter 
From telling off strangers to sharing Mum and Dad's secrets and announcing their knowledge of, erm, anatomy to the world, most parents have an embarrassing story to tell.
But there is an upside – YOU ARE NOT ALONE.
In the name of honest parenting, we asked Mamamia readers to share the moments their toddler's made them wonder... honestly WTF. 
Here's what they had to say:
1. When toilet training goes wrong.
"My partner's niece, who is in the process of being potty trained, did a poo on the side of the pathway, in front of everyone including other hikers.
"There was no time to get the portable potty out. Her grandfather had to pick it up in a dog poo bag."
2. When your child mum shames you.
"She told strangers that I forgot to put her seatbelt on. I swear it only happened once."
3. When you realise you… shouldn't have said that.