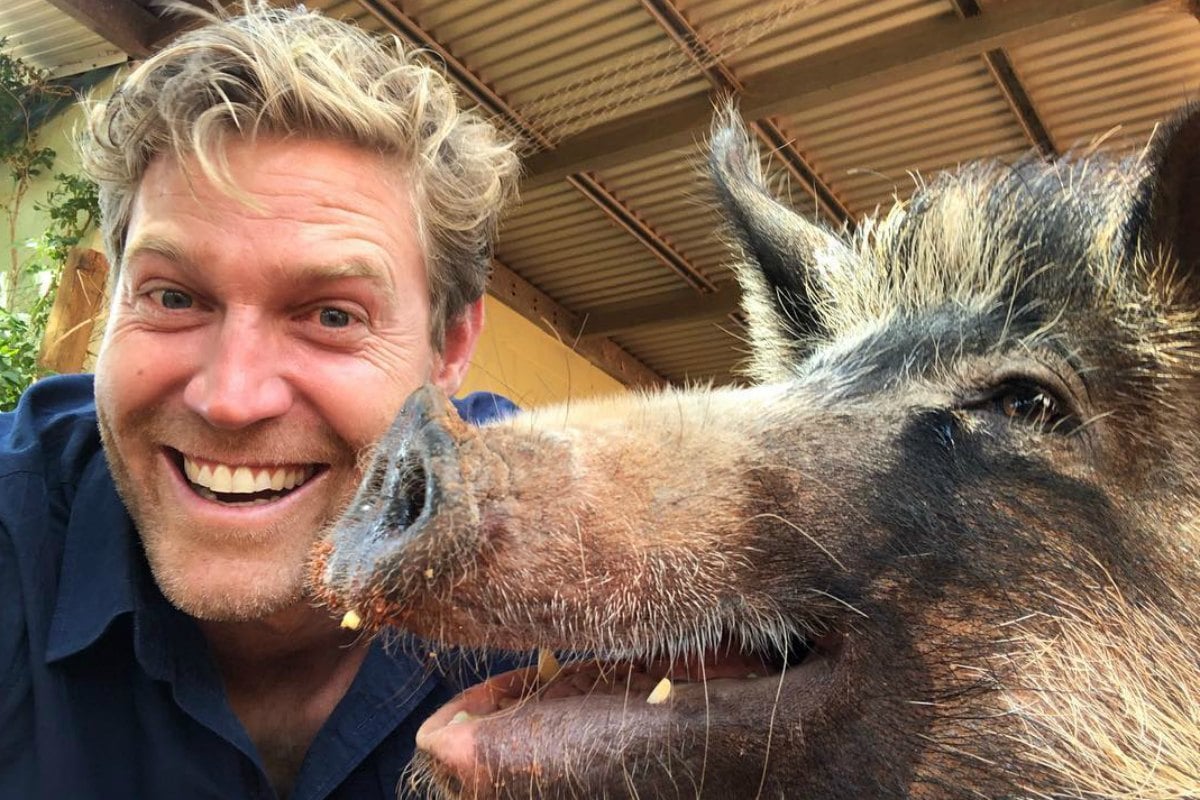 Rumours that celebrity vet, Dr Chris Brown, could become the next Bachelor have been circulating since September of last year.
And his latest interview may have given us the biggest clue that something might be in the works.
Speaking exclusively to Stellar, the co-host of I'm a Celebrity… Get Me Out of Here said while he's "looking for the one," it hasn't happened yet.
"It surprised me how much it got to me. It certainly made me look at where I am in my life," he said.
"If you'd told me at 20 I'd be unmarried and without kids I probably would've been horrified. But it's my doing."
Dr Chris Brown shares his thoughts about being the next Bachelor on Have You Been Paying Attention? He seems a bit resistant, but could he have since warmed up to the idea?
Dr Chris attributes his single status to his busy, travel-filled work schedule which sees him away from family and friends for months at a time.
The celebrity vet's latest relationship with television presenter, Liv Phyland, ended when he left for South Africa to film I'm a Celeb…, as reported by New Idea at the time.
"Chris had only been gone for like 10 minutes before Liv decided it was all over," said a source close to the vet.
"He's absolutely devastated and heartbroken. This is the first time Chris has been dumped in a long time. He is usually the one who ends things, but he really thought Liv was the one."
 

View this post on Instagram

 
Despite this, he acknowledged he's prioritised work potentially more than he "should have" in his 30s, and despite his animal-filled life he shares on Instagram, it hasn't been "without sacrifice".
"It's a lot to ask of a girlfriend, to put up with all the travel and the lack of face time. There's often interest in who I'm dating. I don't want to put someone through that if it's not going to be a thing," he said.