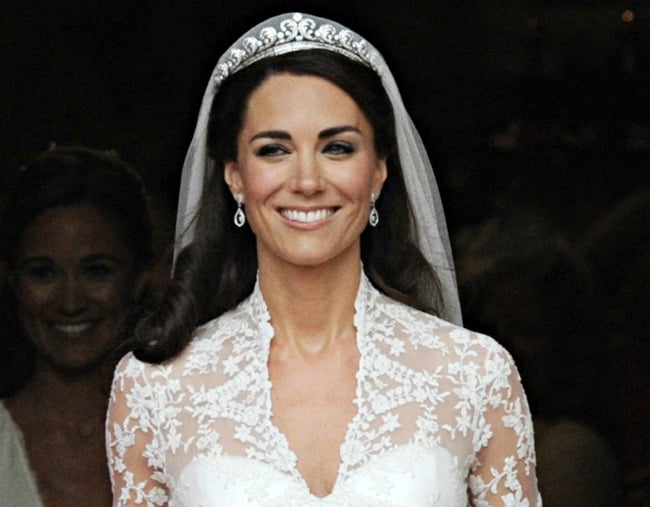 Above image: Catherine Middleton, Duchess of Cambridge, on her wedding day in 2011 wearing the 'Halo' tiara, which will be on display at Cartier: The Exhibition at the National Gallery of Australia, Canberra. 
Like many, I've spent far too many hours this year on the couch glued to The Crown. The Netflix series, which follows the life of Her Majesty, Queen Elizabeth II, has only served to fuel my already not inconsiderable obsession with costume dramas and the royal family.
After each episode, I've found myself Googling every little detail about them, from their relationships to their iconic outfits. And that obsession is about to get even bigger.
But this will involve actually putting on proper clothes and leaving the house. In fact, the whole thing is decidedly a lot more glamorous.
An exhibition is coming to the National Gallery of Australia in Canberra and it features incredible pieces of iconic jewellery, loaned from celebrities and yes, the royal family too.
Cartier: The Exhibition will run from March 30 to the July 22, 2018, showcasing more than 300 spectacular items including necklaces, brooches and earrings and royal tiaras from the prestigious Paris jewellery house.
And there's one piece in particular I can't wait to see in real life – the halo tiara.
In fact, it might look familiar to you.
It was worn by Catherine Middleton at her wedding to Prince William, but it has a long and interesting history before it was placed on her head.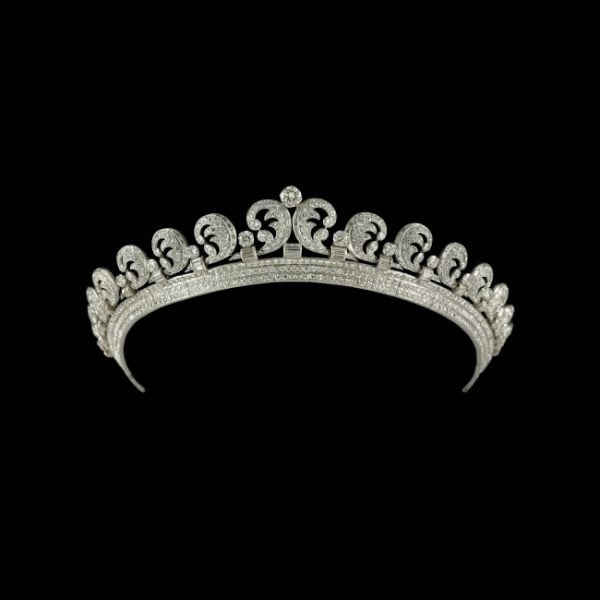 Also known as the scroll tiara, it's been a treasured piece for decades, passed down from royal to royal to be worn in the early days of their life in the limelight. Talk about a family heirloom!