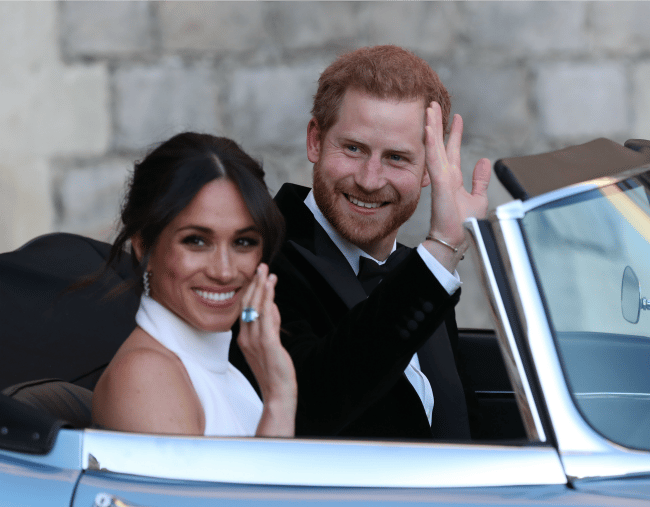 More than two billion people watched Prince Harry and Meghan Markle wed at St George's Chapel in Windsor on May 19. But as lovely as the lavish ceremony and the carriage procession were, let's be honest, it's the party that took place afterwards that we really wanted to see.
Well, thanks to some loose-lipped guests, The Sunday Times has revealed just what went on during the couple's evening reception.
After handing in their mobile phones to ensure privacy, the 200 attendees at the Frogmore House function reportedly enjoyed "lethal" cocktails, a musical performance by late night TV host James Corden (who was dressed as Henry VIII) and plenty of jokes at the new Duke of Sussex's expense.
According to the paper, the guests were spread among 20 tables inside a grand marquee; a setting that prompted Corden to quip, "It's great, but have you seen the size of the rooms at Windsor Castle? Surely they didn't need to put up a tent."
Among those present was actor George Clooney, who reportedly told a fellow guest, "I'm really enjoying this wedding because they actually seem to be in love, whereas I go to all these celebrity weddings and nobody seems to be in love at all."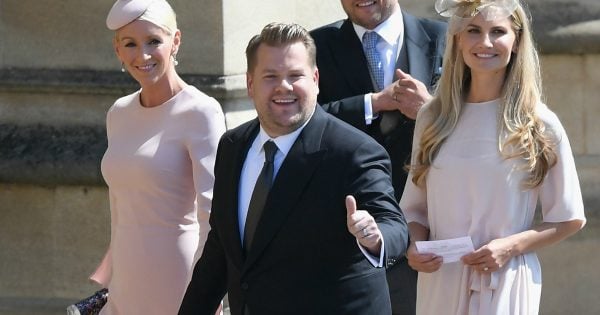 Another exception... Meghan Markle taking the mic. The 36-year-old former Suits star is believed to be the first bride in the history of the British monarchy to make a wedding speech.