Ever wondered if a natural deodorant would be able to handle your, well, your sweatiness? Me too. Almost everyday, actually.
Consistently, it's around 4pm in the afternoon as I peel the underarms of my shirt/dress away from my moist pits that I ponder, why me?
I've always considered myself a generally sweaty person – not just under my arms, but sadly, in other areas liquid can gather too (lower back, thighs, between my boobs, under my eyes after a particularly humid commute).
And while I've come up with some coping strategies to deal with those areas you probably didn't need to know about now I think of it, the perfect deodorant still eludes me.
It got me thinking… maybe I should try two very different deodorants under each arm for a week to see how they stacked up against one another.
And so the seven days of applying a natural deodorant on one pit and a clinical strength one on the other began. Which pit felt more, erm, moist at the end of each day? Let's find out.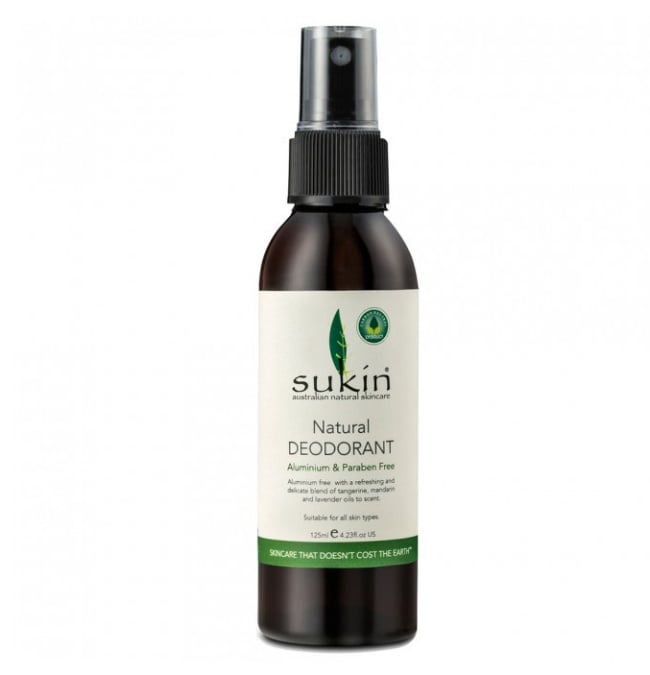 How this natural deodorant works
The best way to describe the Sukin Natural Deodorant is... it's 'everything free'.
Sulphate-free, aluminium-free animal derivative-free, detergent-free, petro-chemical-free, artificial colour-free, synthetic fragrance-free, triethanolamine-free, mineral oils-free, paraben-free. Not price free though.
The Australian-owned and made brand is also 100 per cent vegan and carbon neutral, and isn't tested on animals. Basically it doesn't exist.
As for how it works, this deodorant won't stop you from sweating. But it'll mask your natural odour thanks the addition of Zinc Phenolsulfonate.
How the natural deodorant felt
Honestly, the Sukin Natural Deodorant's spray bottle baffled me. Mainly because I wasn't sure how I was going to control where the product ended up as other deodorants can leave your skin feeling sticky or strange if not applied directly onto your underarm surface area.