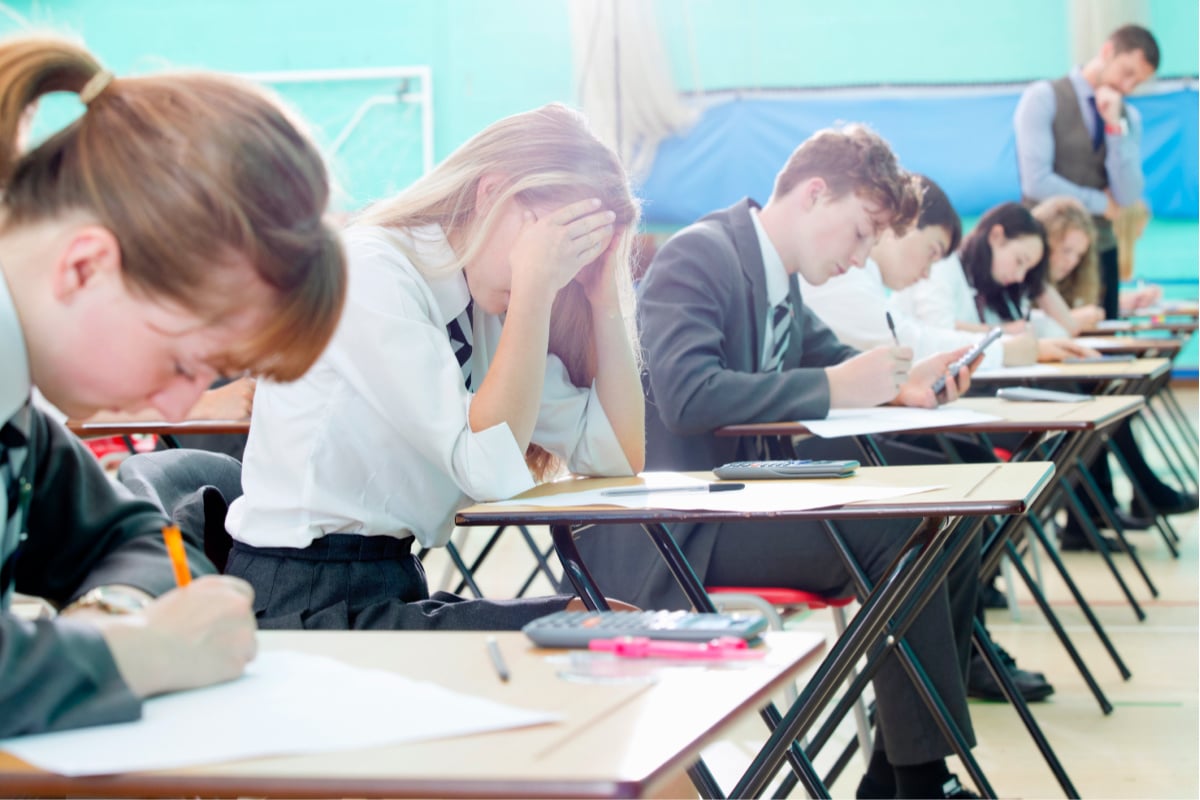 Come this time of year you can generally expect a whole heap of HSC bashing dominating the media, your social media feeds and broader discussion. The debates against are well-rehearsed, and to be perfectly honest, old.
I remember them from when I was doing my year 12 exams almost 20 years ago. You know the drill: it's too stressful, arbitrary, too much focus is put on it, no-one will ever ask you your ATAR ever again, and of course, how can we possibly expect a 17 or 18-year-old to make a decision about their career path?
Out come the standard articles and tweets: I did poorly on my HSC and now I'm a CEO, and of course, I'm a CEO and I've never asked my tens of hundreds of employees their HSC mark, and lastly, Why can't we let kids be kids?
WATCH: Mia Freedman discuss how there is life after your Year 12 exams. Post continues below.

Don't get me wrong: they are all very valid points, albeit tired ones.
I don't disagree with them, but I do think they need a refresh. I also think the old system needs an advocate. Because as much as there are a lot of things wrong about the HSC, there are also a lot of things right about it that rarely get surfaced. There are a lot of empowering and inspiring things about the HSC that never get acknowledged.
When I was 17-years-old, I was a weird teen from the Shire. My parents were Italian migrants, we didn't speak English at home and my dad was a radical (the kind of person we would now title "woke", but back then was just a strange Italian man who preached socialism and wore the same uniform every day in rebellion against capitalism).
I liked writing, I wasn't good at sports and I was kind of obnoxious. They weren't winning qualities. No one was waging on me to succeed. Absolutely nobody. Not my friends, or teachers, or even my family.