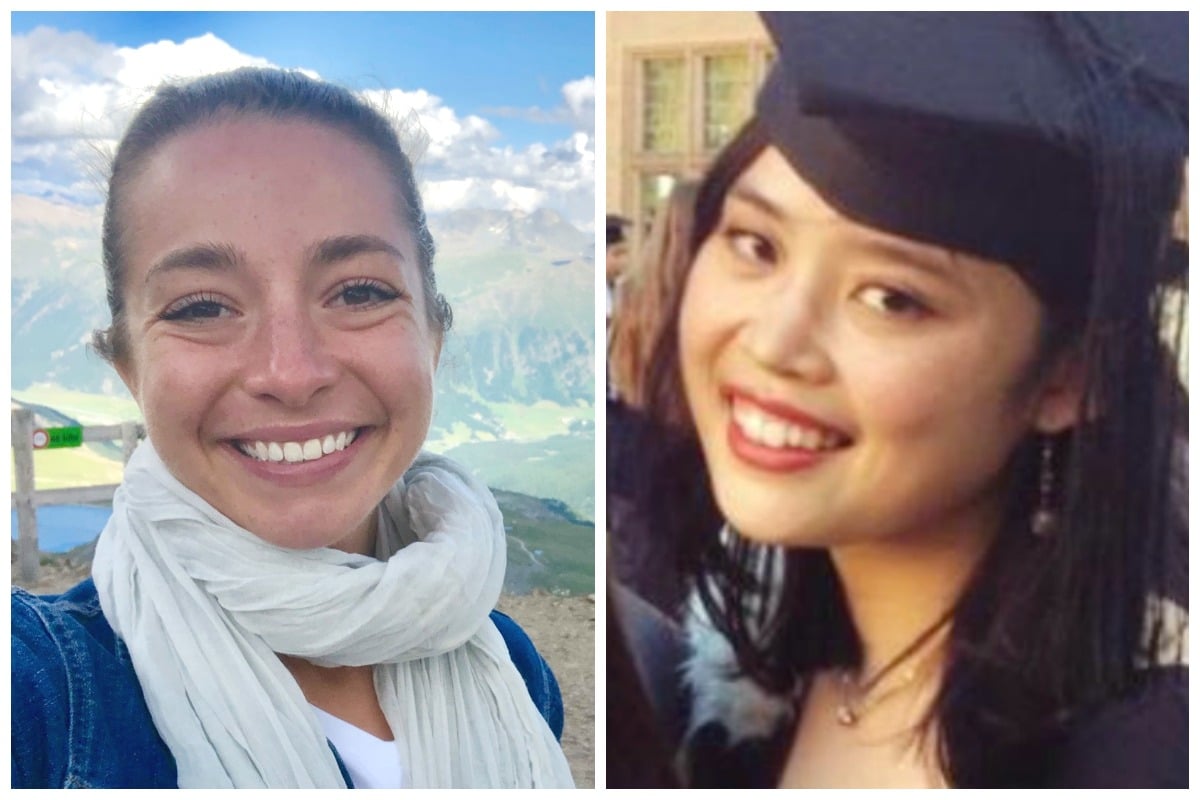 In mid-December, students all over the country will receive their final Year 12 exam result.
They will be presented with a number – the scale changes depending on the state – and for some, it will feel like years of work have come down to a couple of digits.
The mark, to be clear, is really just a rank. Not a percentage or a 'score' as such, but a ranking for people who wish to go to university.
There will be students who won't lose sleep over their result either way.
Others will be disappointed.
And then there will be a very small group of students deemed The High Achievers.
They might find themselves on the front of the newspaper. Or on television. Their school might invite them back to make a speech. Maybe they'll be awarded DUX, and open envelopes that offer them scholarships.
But what happens to these students a few years down the track?
Do their lives really turn out so differently?
We spoke to six women who achieved a near-perfect score in their Year 12 exams and asked them what their lives look like now.
Ling
What mark did you get in your Year 12 exams?
99.4. Thankfully it hasn't been brought up until now for YEARS, so I had to double-check.
Was it what you expected?
This is going a long way back now, so I honestly can't remember whether or not it was what I expected at the time. I'm sure at one stage I would have used one of those online ATAR calculators to try and predict it though.
Watch: Would you pass the NAPLAN test? Post continues below. 
Did you feel proud?
This is a tricky one. I've realised that my concept of pride is really just tied to my family's views. My grandparents did not have the same education opportunities, and they gave so much of their time and resources to my education while I was growing up. So I think that at the time I would have felt proud just knowing that they were.
What did you choose to study?
Communications (writing and cultural studies) and Law at UTS.
What does your life look like now?
I spent six years in uni and then took a year off to travel. I recently started working as a lawyer. So far I've rotated through environmental and climate change law and media/tech. Both have been really interesting. Outside of that I spend most of my time on art and photography.
Do you have any words of wisdom for students awaiting their final result?
It's tricky because I remember everyone constantly saying that the mark wasn't going to matter. I wasn't overly stressed about it either, so at the time that made a lot of sense. But now looking back I can clearly see the trajectory that it set me on. It's very strange to think that a decision I made at 17, based on what I knew then and what my interests were then, really has shaped my study and career path. It's neither a good or bad thing, but I would say that what you are interested in and what you want are inevitably going to change, so don't be afraid to also change what you're doing to suit that at any time.
Jemima
What mark did you get in your Year 12 exams?
99.95 (I did the International Baccalaureate, so this was a 45 out of 45).
Was it what you expected?
Absolutely not. I was all over the place in Year 12. The year started with a breakup and then I had to keep seeing this guy every day at school. Gross. The pill was doing all kinds of things to my mood and I was not a very nice family member. Some subjects were really enjoyable but I just seemed to clash with one teacher, who loved telling me that I'd be getting 'a zero'. I had about five attempts at my key biology project because I was over-ambitious and thought I could tackle huge topics like the environmental effects on phenotypic differences of identical twins but then played it too safe and looked at osmosis in potato cells.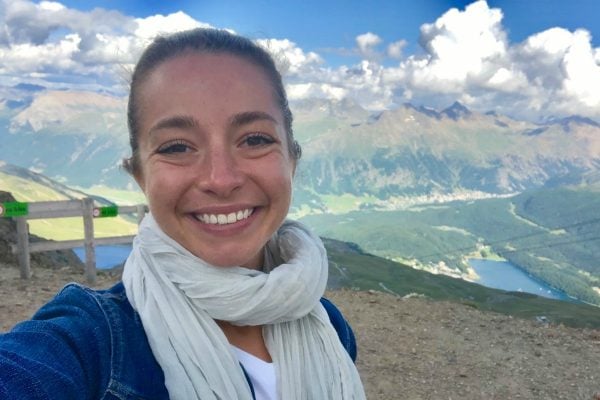 This rollercoaster meant that numbers were never the focus for me. Instead, I devoted my energy to the love of learning. This was three-fold: I was learning about myself as a student in terms of how I study best, for example the length, approach and time of day.
I was learning how to apply our lessons to life outside the classroom, discussing geography case studies or biological processes with my dog (and family). Finally, I was getting a feel for which areas of study really excited me, to guide my decision of which uni courses to apply for.
Due to this focus on the process and a love of learning, the outcome seemed to take care of itself. I'm really glad that I took this approach, because had the focus been on achieving a certain score which hadn't eventuated, I wouldn't have been able to extract all of these other positives from Year 12.
After all, the score is a ticket to your desired university course - after that, it ceases to matter. But what does endure is the personal growth, the inquisitive thinking and the appreciation for access to quality education that we have in Australia.
Did you feel proud?
Grateful rather than proud. That year was absolutely a team effort. My family and friends put up with emotional rollercoasters, selfishness, moodiness and constant fun-facts about whatever I'd learnt that day. My teachers guided me as a whole person, checking in with how I was feeling, staying late for feedback and routes to improvement.
I just wanted to thank these people for the doors this would open. To be able to choose any degree at Melbourne Uni free of costs with a guaranteed spot in any post-graduate degree felt a little ludicrous.
However, it also felt like such a weight off my shoulders, as it would allow me to execute my elite athlete - student double life with reduced pressures to achieve high marks.
This has meant that I could train and compete in the 2018 Commonwealth Games and 2019 World Athletics Championships whilst studying.
What did you choose to study?
I was passionate about science and was very excited by Melbourne Uni's Bachelor of Science which a few of my best friends were choosing. We thought we'd be super cultural and head into the city between lectures and I could join their elite athlete program.
Interestingly, people in my life seemed unsettled that I was choosing a degree that required an ATAR of 85. They thought I should be 'making the most' of my big score by doing something more prestigious like medicine or law, but this didn't make sense to me. I was making the most of it, by doing a course that excited me and would lead to great things down the track.
Year 12s, please do what fuels your fire rather than what your neighbour/florist/mate thinks you should do to sound good.
What does your life look like now?
Sometimes I'm killing it, balancing my degree with twice-daily training, speaking to school kids, cooking for fam and friends, remembering my glute activation exercises and meditating on the train. Other times, I'm an anxious, people-pleasing, over-thinking, over-scrolling perfectionist who feels utterly overwhelmed with young adult life. I'm learning to be kind to myself and acknowledge these quirks in my personality rather than trying to be a perfect human because those don't exist.
I think this leads to a more joyful, connected existence.
Do you have any words of wisdom for students awaiting their final result?
Hope for the best, but plan for any outcome. This number may feel scary because of how many hours you've dedicated to it. Without refuting its importance, I want you to remember that all that matters is that you're happy with next year's set up and that you can reflect on all of the other things you gained this year, beyond the score.
Maddie
What mark did you get in your Year 12 exams?
I got 98.6 for my ATAR.
Was it what you expected?
Funnily enough, it was not. To be honest I was devastated! My brothers both received scores of 99.95, and I was heartbroken that I didn't get the same, even though I gave it my everything. My parents never pressured me, it was a strange pressure I had (and still do) put on myself.
Did you feel proud?
At the time, I was not proud. I wouldn't even talk about it with friends and relatives that wanted to congratulate me. It wasn't until a year later when I was in university that I had a change of heart, and I was in fact damn proud of myself.
What did you choose to study?
The shift in mindset came when I went to the University of Sydney and decided that what I actually wanted to do was an Arts degree in Gender and Cultural Studies and Performance Studies. I went into university thinking I should do pre-med or vet science, but I came to the conclusion that I was only thinking that way because that's what I thought I "should do". I love to write and I love the arts so my Arts degree made sense, and I was good at it!
What does your life look like now?
Now I work in online commercial advertising implementation at Mamamia! I decided I wanted to move into the media industry when I was about halfway through my degree, and it turns out it didn't matter that I didn't have a degree in marketing and communications. There is more than one way into most jobs these days.
Do you have any words of wisdom for students awaiting their final result?
Your final result does not define who you are as a person, a fact I wish I had listened to when I had tears rolling down my cheeks as I opened my results. Even if the absolute worst happens, and you completely screw up your exams there is ALWAYS a way to move forward and do what you want to do for your tertiary education. The road you take to get to your dream job sure as hell is not a straight one, and thank goodness for that.
Catrina
What mark did you get in your Year 12 exams?
99.70 UAI (now ATAR)
Was it what you expected?
This was the exact mark my school predicted I'd get based off my assessment marks – but it was still a shock when I ended up receiving it.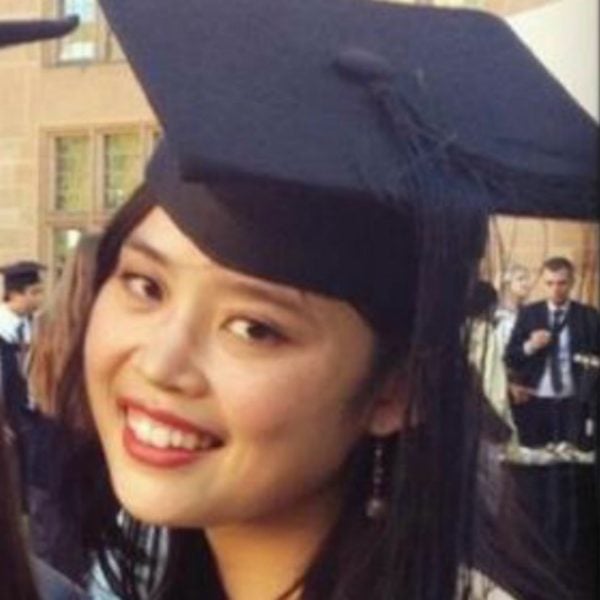 Did you feel proud?
When it came to receiving my HSC results, the whole experience was fairly anti-climactic. I had studied so hard and by the time results were released, I was burnt out and couldn't really appreciate that it was an 'achievement'. I look back and wish I prioritised having a more balanced Year 12 experience rather than just studying obsessively for the entire year. However, it did open up a lot of opportunities for me and it enabled me to get into the course that I was aiming for. So whilst I am proud of the discipline I exercised that year, I do wish I was able to see the bigger picture.
What did you choose to study?
Arts (Honours)/Law.
What does your life look like now?
My partner and I just bought a Dyson – so fairly positive I think!
Do you have any words of wisdom for students awaiting their final result.
Be patient and kind to yourself. And be rest assured that the rest of us are all just making it up as we go along…
Sally
What mark did you get in your Year 12 exams?
UAI 99.95 (just short of 100!)
Was it what you expected?
Yes and no. For two years I had set a goal of achieving 99.95. I wrote "99.95" over my school diary during my two senior years. I worked really really hard for it but wasn't sure if I could do it. So yes, in a way I had expected it (as I put in a lot of effort), but no, I wouldn't have expected to achieve such an awesome result!
Did you feel proud?
Who wouldn't!
What did you choose to study?
I chose medicine because I really enjoyed science (particularly human biology) and problem-solving. Actually, with the mark I achieved I was able to enter postgraduate medicine via a streamlined pathway (a combined Bachelor of Science and MBBS at USyd). Even better, it comes with a seven-year scholarship!
What does your life look like now?
I'm currently finishing my fourth year as a doctor and after a gruelling two exams this year, my general medical training (known as "basic physician training") will be over. I am fortunate to have been accepted for a three-year cardiology training position which I'll be starting next year. Really excited and nervous for the next step in my career. Seriously, I will be saving lives! (I'm also married to a wonderful husband and hoping to have kids one day but this is something I haven't figured out yet.)
Do you have any words of wisdom for students awaiting their final result?
It's easy for me to say that a disappointing Year 12 mark is not the end of the world, but there will always be a way into the university degree (or career) of your choice if you work for it. You can change degrees, you can study postgraduate. Your Year 12 mark does not define who you are - 5, 10 years down the track when you're applying for a job no one will be asking about it. They will be asking about your personal attributes, your extracurricular activities, and you as a person and what you can bring to the team.
Heidi
What mark did you get in your Year 12 exams?
99.8
Was it what you expected?
Yes and no, I was desperately trying to beat my older sister's mark but didn't know anything about scaling or what subjects were the best to choose. In the end, I was pretty surprised that it worked.
Did you feel proud?
For a few months, I did! I had invested so much into it and it had paid off. I loved seeing people's faces react after I shared my mark. But after some time, the thrill of that wore off, I realised that it couldn't become my identity and that there was quite a lot of pride there that was making me lord it over people! Everyone just moved on with their lives, and so I learned to, and I have barely mentioned it again since.
What did you choose to study?
I chose to study Arts/Law because I didn't know what I wanted to do, and I wanted to follow what my sister did. I thought law would open up opportunities although I had never thought of being a lawyer. Three years of law taught me that my gut feeling was right, and so I graduated with 'just' a magnificent Arts degree where I studied all the subjects I liked.
What does your life look like now?
I worked overseas for a few years straight out of uni, teaching English, and realised that I had found a good fit in teaching. I came back to Australia to get qualified with a Masters. I finally felt like I had direction - a few years later than my friends, but it felt good! I worked for a bit in Sydney and, because I became a Christian during uni, decided to learn more about my faith at Bible college. So, here I am, about to graduate Bible college, and hoping to work overseas in less-resourced countries as a teacher who loves Jesus. Three degrees later, there are no regrets. God hasn't wasted anything (even the hard stuff), and life is a grand adventure with him.
Do you have any words of wisdom for students awaiting their final result?
You might not know what you want to do, or what your future will look like... It's okay. That's really normal and it will come in good time. Instead, while you're waiting and transitioning into a new season of life, invest some time now to find out what makes your heart sing, what gets your blood pumping, what joyful thing you love applying your mind to... and cultivate it while you wait. Congratulations on finishing, what a colossal effort!
Were you happy with your year 12 results? Tell us in the comments below.
Read more on this top: 
What It Means To Give Birth On Country
The Delivery Room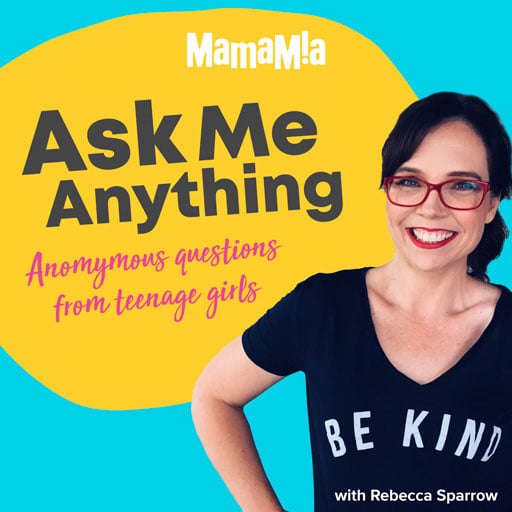 Introducing The Safe On Social Toolkit
Ask Me Anything