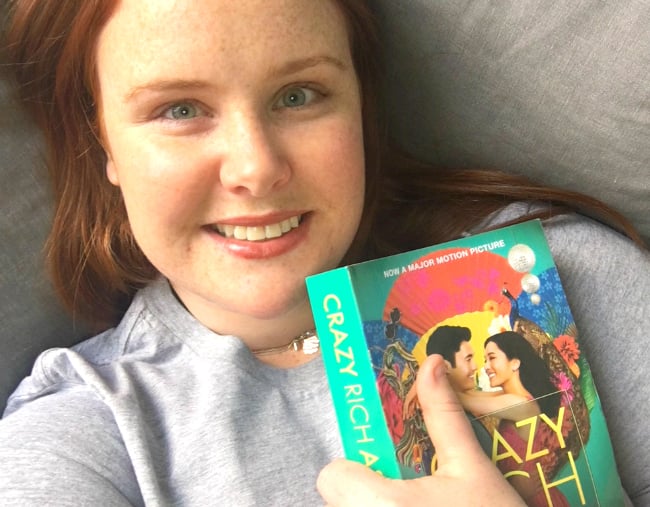 I'm ashamed to admit it, but I hardly ever read anymore.
When I was in primary school, I delighted in running into the library and boasting to the librarian about how many Roald Dahl books I'd read that week.
Now, if I'm honest, all I feel like doing when I get home from work is switching my brain off and sitting in front of a screen. And I do, for hours, because picking up a book feels like hard work whereas watching Netflix isn't.
Instead of staying up to devour just one more chapter, I resist sleep for one (or three) more episodes. Or worse, to scroll endlessly through Instagram.
It was said scrolling that led to me to the trailer for the highly anticipated new movie Crazy Rich Asians.
You can watch the trailer for Crazy Rich Asians below. Post continues after video.
Out in Australia on August 30, Crazy Rich Asians follows a young American-born Chinese (ABC) woman named Rachel, who is invited to meet her boyfriend's family in Singapore for the first time. Only when she gets there does she realise she's dating the "Prince William of Asia".
It's also the first Hollywood film to feature an all-Asian cast in more than 25 years.
I was hooked, partly because I love going to the movies (mostly for the popcorn) but also because of the movie's stars Constance Wu and 'the Asian Bachelor' Henry Golding.
Then, I found out Crazy Rich Asians is actually based off the novel of the same name and I knew I had to read it immediately.
Yes, I know I'm way behind on the times with this one – the novel by Kevin Kwan was first published in 2013. But after forcing myself to sit down and read last Friday night instead of flicking on the umpteenth episode of The Good Wife, I couldn't put the book down.
Think: The love child of a Downton Abbey, Dynasty and a 2018 version of Gossip Girl, but better and set in Asia.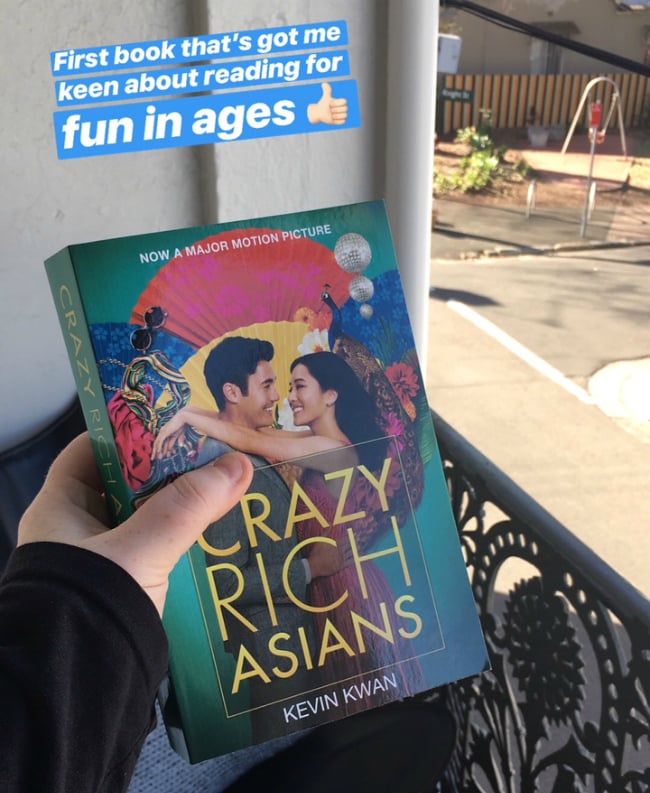 The genius of Crazy Rich Asians is how the author tells the story from the perspectives of all of Nick's crazy (and very, very rich) family members.
Weaving the narratives of how each character is individually affected by Rachel's visit to Singapore together gives you, the reader, the inside scoop on what everyone is thinking when the characters don't know themselves.
As the story goes on, you start to realise just how weighed down this aristocratic family are by their millions. Because in Singapore, being crazy rich comes at a cost.
It helps that the book is also ridiculously funny and bit - nay, a lot - rude, and the amount of detail Kwan uses to describe this VIP world allows you to picture the wonder of Tyersall Park and the old money lifestyle in your mind as vividly as the film's trailer does.
By the time the weekend was over, I couldn't believe how quickly I'd managed to get through it.
And the best bit? Crazy Rich Asians is just one of three books, so I'm set for at least two more weekends.
You can find Crazy Rich Asians on Booktopia, Book Depository or at any good book stores.
Have you read Crazy Rich Asians? Are you planning to read it before watching the movie?