Off the back of the huge success of the book series of the same name, Crazy Rich Asians has been turned into a movie, and we cannot wait to see it.
The first trailer for the film dropped this week, and it's everything we want it to be and then some more.
If you're not already across the book, which was a best-seller in Australia and internationally, it's about a young Asian-American woman named Rachel, who falls for a guy at her work named Nick. Things go well, and Nick takes her home to Singapore to meet his family, where she discovers he's the "Prince William of Asia".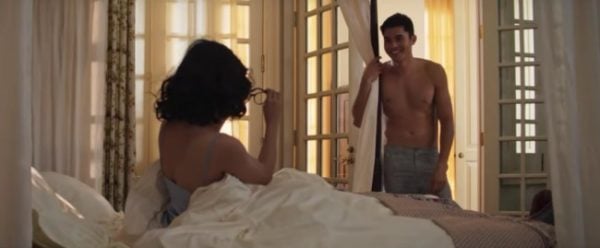 Yep, Nick's family is rich - "crazy rich" to be exact. And his posh mum isn't exactly approving of his middle-class girlfriend.
As their relationship progresses, Rachel is tasked with the seemingly impossible job of winning over his judgemental mother.
The 2013 book is the first in a trilogy, and was followed up by the sequels, China Rich Girlfriend in 2015 and Rich People Problems in 2017.
And the movie itself is actually set to be pretty groundbreaking. It's the first Hollywood film to feature an all-Asian cast in more than 25 years.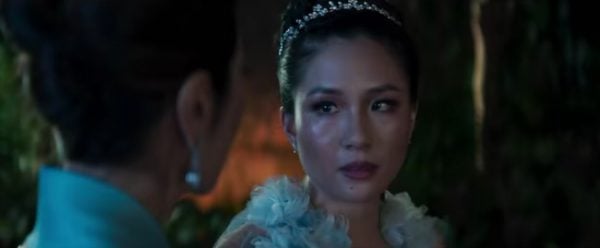 It does come with its share of controversy though.
Henry Golding, who plays Nick, is actually biracial, which didn't sit too well with some people, who wanted an entirely Asian actor.
Actress Jamie Chung had auditioned for the role of Rachel, but was turned down because she is Korean-American and not "ethnically Chinese", and the coveted role eventually went to Constance Wu, 36.
Consequently, Jamie, 35, called the casting of Henry, 31 - who is English and Malayo-Austronesian of Iban descent - "bullsh*t". But she later retracted her comments and apologised to the actor.
The film is set to hit Aussie screens on August 30.
LISTEN: One This Is Us star has it in her contract that she has to lose weight for the character she plays.
Want to win a $100 gift voucher for telling us what you think? Take our short survey now for your chance to win 1 of 3 $100 gift vouchers.