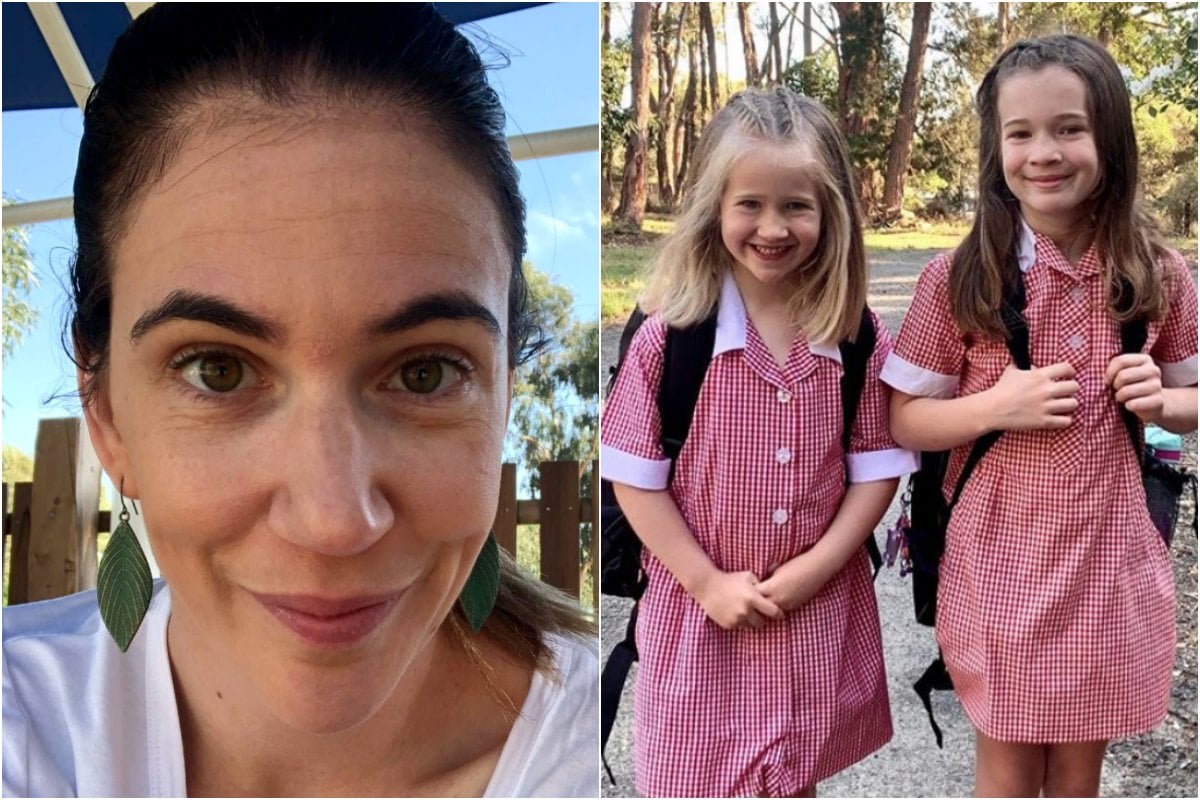 When the first case of coronavirus was confirmed in the regional city I live in this week, my husband and I made the decision we had been putting off for weeks.
We decided to withdraw our two primary school-aged girls from school for the foreseeable future.
Along with this, we made some other decisions – to stop their extracurricular activities, including swimming lessons, and to cancel all playdates that they had organised for the upcoming Easter holidays, as well as two they had scheduled for this weekend.
Mamamia's The Quicky host Claire Murphy breaks down your most asked questions about COVID-19. Post continues below.
Unsurprisingly, none of these choices made on our end were well received on my children's end – not school and especially not the playdates that they had been asking for so long to have.
There were tears – lots of them, desperate pleading for us to reconsider, the question "why?" was asked several times and the eventual evaluation, "it's not fair," was declared when they realised we weren't going to backtrack.
And I get it, I totally understand. It is unfair. And to be quite honest I wanted to join in and cry with them. 
My girls are seven and five years old. They are kids who want to play, who want to learn, who want to go places, on adventures that aren't confined to their house walls and their backyard. They are children who, like the majority, just want to see their friends and have fun. 
They are lovers of routine and familiar faces and now in a matter of weeks, days, even hours, it has all been removed from them. And despite trying to talk with them about it, it is still exceptionally hard – for all of us.
But it was cancelling this weekend's playdates that was for my two girls, the last cruel blow – the final act that removed all normalcy from their life.