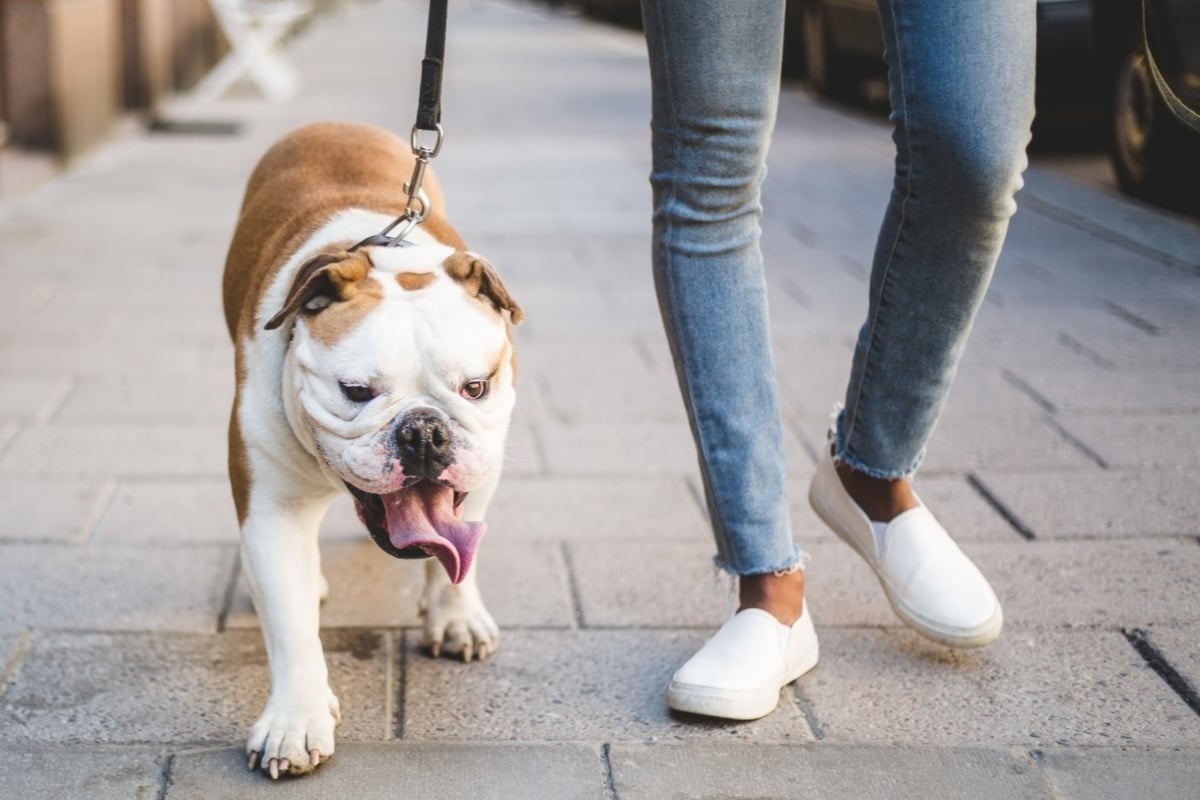 As we all stay inside this weekend to limit the spread of COVID-19 and flatten the curve, many of us will be wishing we could do more to help those around us.
While previously we could offer our services and lend a helping hand, the government has assured us that the best possible thing for us to do right now is to practise physical distancing. It's incredibly important; not just to protect ourselves, but to protect the most vulnerable in our communities.
WATCH: Horoscopes in isolation. Post continues below.

The good news is that, although we must keep our distance, there are still small gestures we can make.
So, if you are at home this weekend and wishing you could do more to help out during this unprecedented global crisis, here are six simple ideas.
Walk a neighbour's dog.
If you have the capacity to, offer to help those who are unable to leave their homes. Whether they have a pet that you'd be happy to walk or you're able to grab them some groceries when you head to the supermarket, these little things really do go a long way.
Many local communities have Facebook groups set up where you can share a post offering to help, or do it the old-fashioned way: slip a letter in someone's mailbox.
Order a meal from a restaurant that now offers takeaway.
As many experts have prefaced, there will be major economic impacts as a result of this pandemic. Meaning, most small businesses will take a hit. This includes pubs, cafes and restaurants, which are now doing their bit by not serving diners in-house.
But you can help!
Many of your favourite hotspots will already, or soon, be offering takeaway and delivery services. Thanks to the guys at Broadsheet, there is a live tracker of which restaurants in your city are operating this way. So, check out the menus, pick out your favourites and order something this Saturday night.
And honestly, it's a win-win. You get to eat delicious food from a restaurant on your couch that you wouldn't normally get the chance to, and they get to remain open.
Buy a healthcare professional a coffee.
 

View this post on Instagram