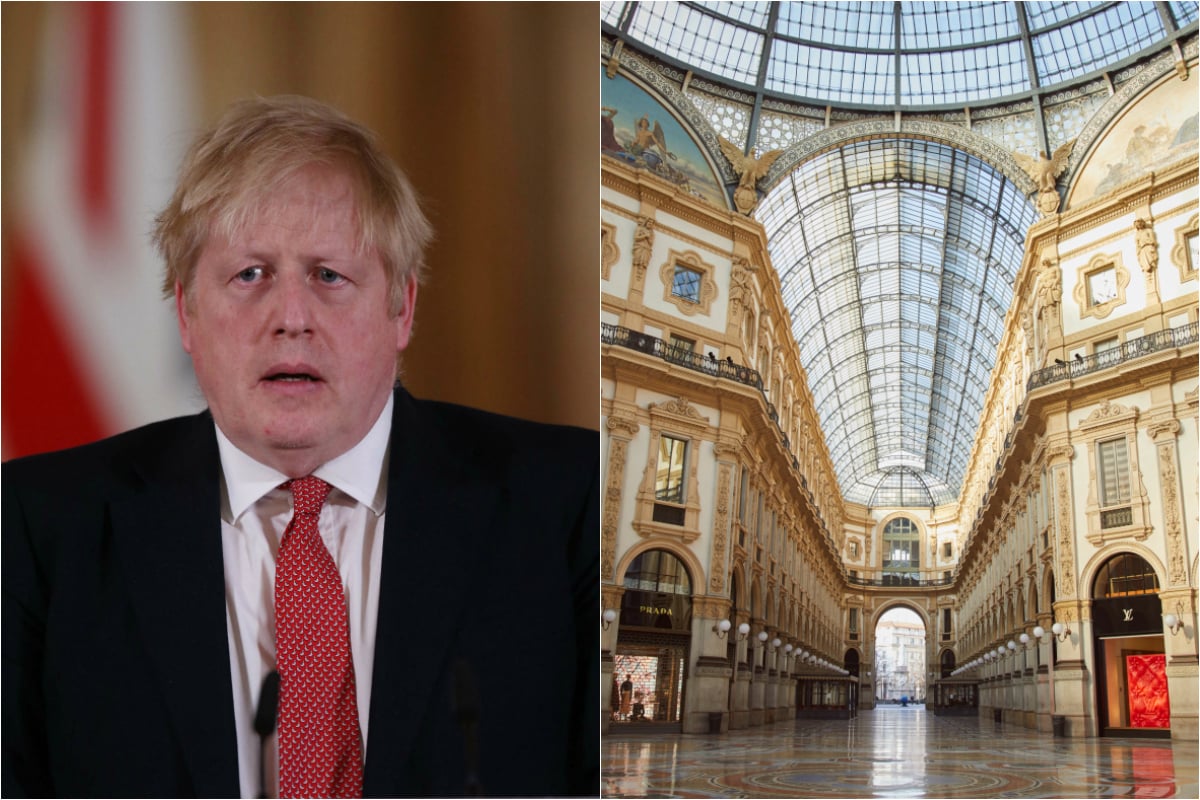 Several major retail shops close their doors.
A slew of retail shops have announced their temporary closure in wake of the coronavirus pandemic that has forced thousands of Australian businesses across a range of industries to temporarily shut down.
On Saturday afternoon, The Australian announced iconic department store David Jones will be closing the doors of their small-format fashion stores — including Country Road, Mimco, Ralph Lauren and Witchery — across the nation, leaving at least 5000 staff members without a job. It's understood their large-format David Jones will stay open for time being.
The announcement follows the temporary closure of the physical retail stores of Country Road, Mimco, Cotton On, Witchery, Seed and Supre.
Listen: Social security payments are now available to Australians affected by COVID-19. Here's what you need to know.

Myer announced on Friday it would temporarily close all stores for at least four weeks from Sunday, and stand down 10,000 staff without pay.
The closure has sparked a call for the federal government to step in and deliver a rescue package for businesses struggling to cope with the coronavirus pandemic, a retail union says.
The SDA, the union for retail, fast food and warehouse workers, said the government had failed to step up.
Some 30,000 retail workers had already been stood down in the past week, the union said.
"Myer's decision makes the situation even more serious and urgent – this is a brand that has not only been a major employer, but a symbol of Australian retail success, for more than a century," SDA national secretary Gerard Dwyer said in a statement on Friday.
Prime Minister Scott Morrison said on Friday that details of the plan to effectively cocoon businesses will be announced in the next few days as part of a third stimulus package, which will also include commercial and residential rental assistance.