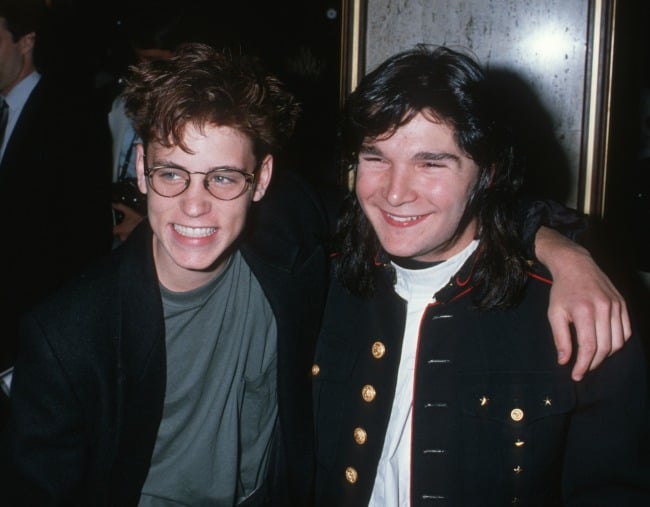 This post deals with child sexual abuse and might be triggering for some readers. 
Corey Feldman has been trying to get people to listen to his stories of sexual abuse for a long, long time – but it seems like a lot of people just haven't wanted to hear what he has to say.
Within Hollywood, it seems the stories were circulating back in the 1980s. Alison Arngrim, who starred in Little House On The Prairie, remembers the gossip about Feldman and fellow child star Corey Haim.
"People said, 'Oh yeah, the Coreys, everyone's had them,'" Arngrim told Fox News in 2011. "I literally heard that they were 'passed around'. The word was that they were given drugs and being used for sex."
My Truth: The Rape of Two Coreys will be aired in a global worldwide stream. Post continues below video.
Feldman started out in show business at the age of three, when he shot his first TV commercial. His father Bob was a musician, his mother Sheila was a cocktail waitress and his older sister Mindy was a member of The New Mickey Mouse Club.
Feldman found fame in The Goonies and Stand By Me. He bonded with Haim when the two of them co-starred in the 1987 movie The Lost Boys. Feldman says it wasn't long before Haim confided in him that he'd "allowed himself to be sodomised" on the set of the film Lucas.
In 2017, actor Dominick Brascia made the claim in the National Enquirer that the abuser was Charlie Sheen, a claim denied by Sheen's spokesperson.
Feldman told The Hollywood Reporter in 2016 that his mother let him go to parties where there were "mostly kids", aged 10 to 16, but also a handful of adult men who were grooming them.
"That's the networking, and that's when you become pals with them," he said.